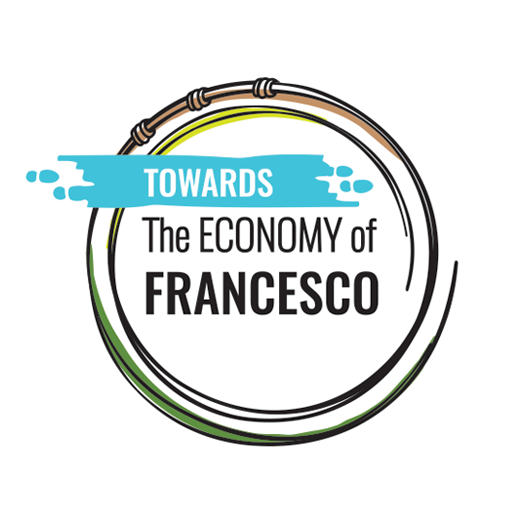 Cosa sono gli Eventi Towards The Economy of Francesco?
Sono nati come incontri in preparazione all'evento internazionale di Assisi 2020, organizzati a livello locale o regionale, sotto forma di workshop, laboratori, seminari di studio, conferenze, promossi da organizzazioni, movimenti, associazioni, università, imprese, gruppi informali etc.
Nascono dall'esigenza di ascoltare e valorizzare il pensiero e l'agire economico dei giovani attraverso l'incontro e il dialogo tra economisti e imprenditori a partire dal messaggio di Papa Francesco.
A seguito del rinvio dell'evento, continuano il processo di cambiamento globale attraverso il lavoro sui territori.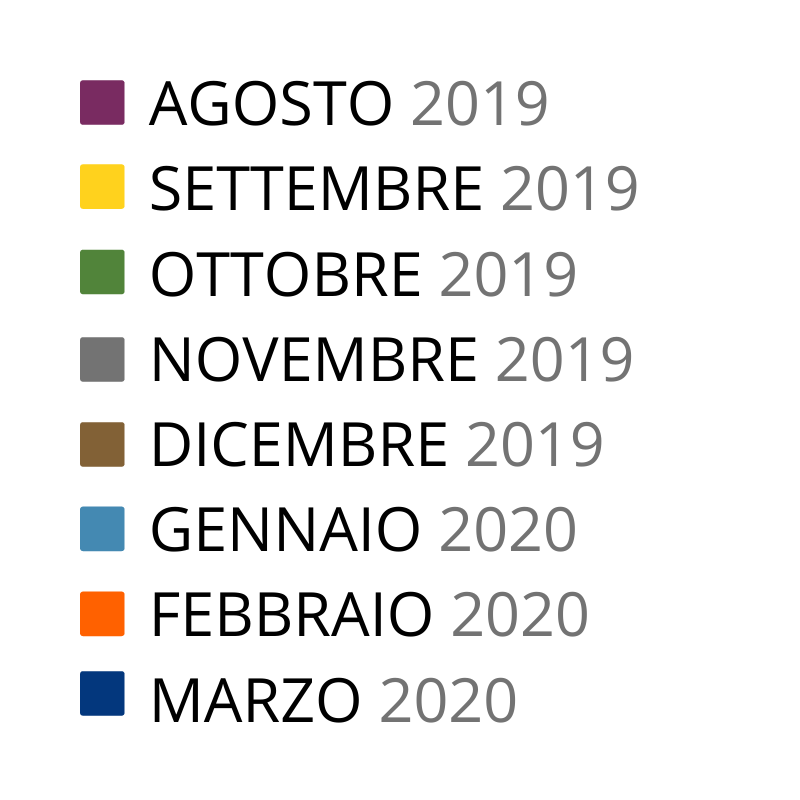 Stai organizzando o vuoi organizzare un evento Towards The Economy of Francesco? Lo pubblicheremo sul sito!
AROUND THE WORLD Iniziative nei territori
What is the market demand if not the sum of different people (customers), making their own purchasing choices? And what would happen if the customers began to consider, demand and pretend ethical aspects in the way in which a product is produced?
Listening, going to meet the other, especially the marginalized. Thus begins the path of collaboration between a group of young Latin Americans and CELAM (Latin American Episcopal Conference).
Almost 70 people responded to the invitation of the Global Call on Thursday 11 March, connecting from 24 different countries, representing the life and experiences they are carrying out in places around the globe, as animators of the spirit of EoF, bringing/dropping the global message in their local realities.
Noi giovani economisti, imprenditori, change makers del mondo, convocati ad Assisi da Papa Francesco, nell'anno della pandemia di COVID-19, vogliamo mandare un messaggio agli economisti, imprenditori, decisori politici, lavoratrici e lavoratori, cittadine e cittadini del mondo.
The Belfry of the National Sanctuary of Our Lady in Aparecida will receive special lighting from this Thursday (19). The structure, which houses 13 bells, will receive the colors olive green, light brown and yellow. The action takes place in line with "Economy of Francesco", an international online event promoted by Pope Francis. The initiative seeks ways for a fraternal and sustainable economy. The lights can be seen until Saturday (21).