Hope in the Form of a Book: Solidarity Economy for future generations
Original article published in EdC Brazil
Who said that talking about cooperation, solidarity and solidarity economy is for adults only? Inspired by #FrancescoEconomy, Marcos Antônio da Silva e Silva authored a book that faces the challenge of explaining these concepts to children.
His day-to-day life is filled and the curriculum even more so. He has tried to live out his passion for the economy for almost a decade, by studying, engaging in projects, organizations, associations, lectures, writings, directions, forums, leadership, and so on. But it was in 2019 that the invitation to participate in the Meeting of The Economy of Francesco in Rome awakened in the young student of Economics the desire to make an impact by helping future generations to understand concretely what is the Solidarity Economy, one of the movements that promote a new economy, alongside with the Economy of Communion. This desire led to the publication of the children's book O dia em que a Terra voltou a sorrir! (The day the Earth smiled again!) in 2021.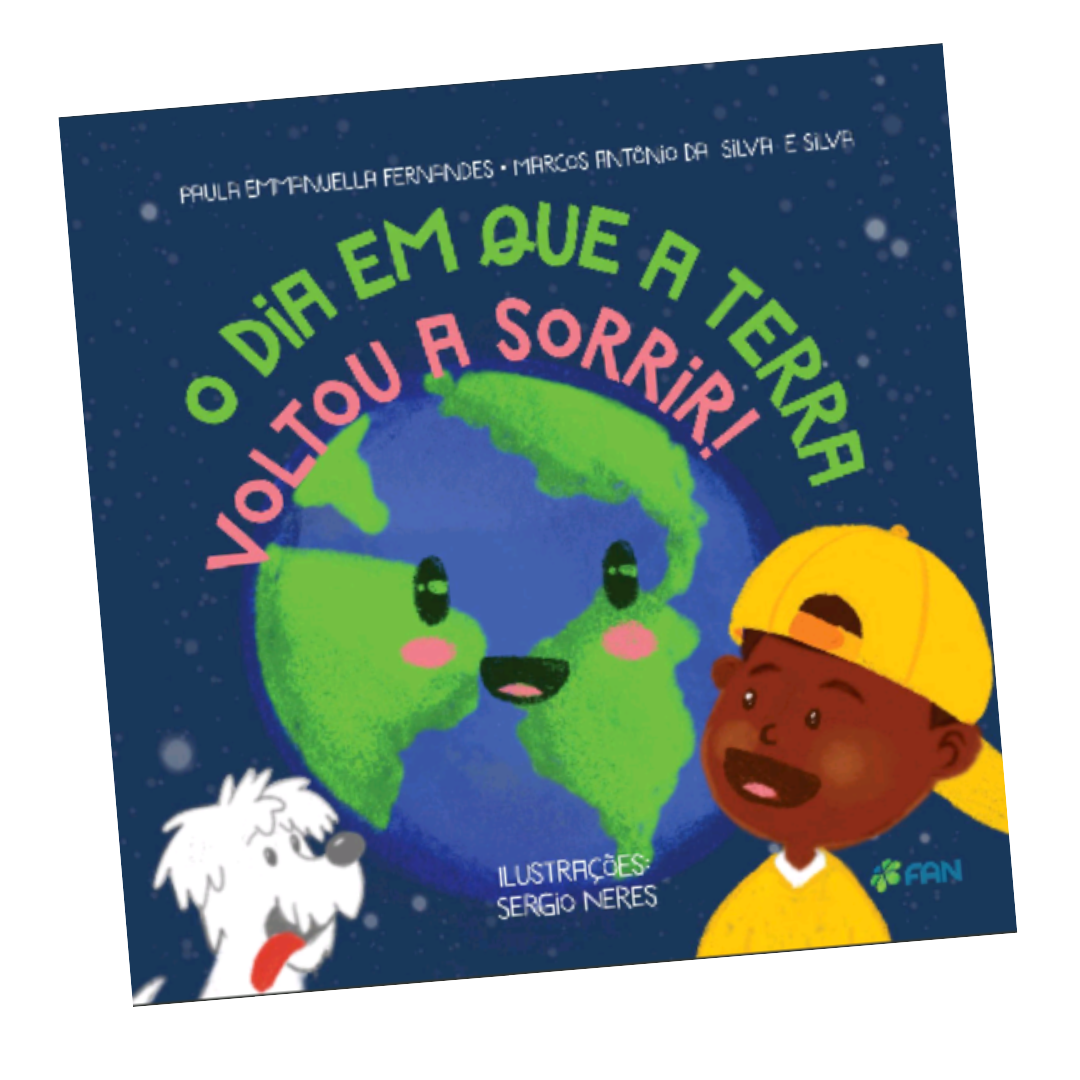 As already stated, Marcos Antônio da Silva e Silva's work record is extensive and his desire to be part of the change he wants in the world is the main fuel to continue along this path.
As current coordinator of Crisálida, the program combating extreme poverty, that works in the State of Goiás, Marcos will participate in the EoF Meeting with Pope Francis alongside with young people from all continents in September 2022. The event was due to take place in 2020, however, like so many others, it was postponed on account of the pandemic.
Marcos says that the initial goal of the book was to share it with the international participants during the event. But with the bursting of the pandemic, the losses and challenges experienced took the aim in another direction.
According to him, the pandemic came to show to all of us in the world, that what we need is to develop new economies, where life is not threatened for any reason, where respect for the planet is not questioned for any reason, but also where productivity and profit are not compromised.
«I thought this: maybe, with a lot of effort, we may make some readjustment in my generation, even if there is little hope for a real transformation of minds, but maybe we can talk better to those to come, to new generations?» he stated.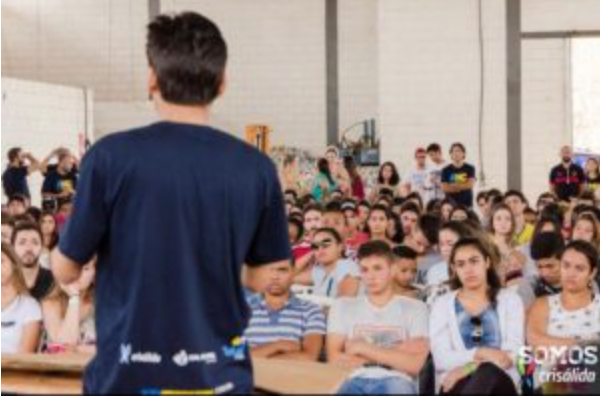 The book, written by Marcos and Paula Emmanuela Fernandes, with illustrations by Sergio Neres, deals with relatively complex concepts for children, such as Solidarity Economy, Cooperative actions and Solidarity. And, in a simple and active way, the character Luli, from the planet Cooperation, travels to Earth by hitchhiking with the comet Solidarity and shows the inhabitants of this planet how to keep hope for a better world.
«Our idea was to cause a sincere reflection in the heart of everyone: putting in the mind of children the idea that it is possible for us to make the Earth smile again, to dedicate ourselves, to be happy and professionally and financially settled in a sustainable way. And for adults, we wished to make them retrieve the typical values of life that we have abandoned, especially the idea of community and cooperation.»
Para ele, a Economia Solidária é uma ferramenta poderosa de transformação das pessoas e da sociedade, da forma como enxergamos a economia e nos organizamos para a vida, por isso o grande desejo de trazê-la para as páginas da obra. Assim como Marcos, a edc e a EoF acreditam que trabalhar os princípios da economia ainda na infância é fundamental para uma formação cidadã em sua plenitude. Ele convida a todos e todas a conhecer o livro, que pode ser acessado aqui, e que entre em contato com ele para realizar um lançamento na sua cidade. Você pode entrar em contato com Marcos Antônio pelo Instagram do programa Crisálida, @somoscrisalida.
"O dia em que a Terra voltou a sorrir é sobretudo uma semente de esperança para que possamos alcançar o máximo de pessoas possíveis, de maneira muito simples, singela, mas com uma ideia muito poderosa: podemos ser diferentes enquanto sociedade, humanidade, e que a economia, como ferramenta de organização social, pode ser muito melhor do que ela é hoje."