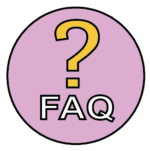 VILLAGERS AND COMMUNITY
How many participants were selected worldwide in 2019?
JCTdeveloper
The participants worldwide selected for the event are 2000 from almost 120 countries. Since then, the EoF community has grown steadily, still involving hundreds of young entrepreneurs, economists and changemakers from all over the world.
EVENT
How will the 2021 event be?
Redazione EoF2020
Two years after the publication of Pope Francis' May 1st letter, a new world meeting (October 2nd 2021) calls the world's young economists and entrepreneurs to unite in the common commitment to revive the economy. CLICK HERE TO READ THE MESSAGE
REFUND
If I ask for a refund, will I have to go through the selection process for events after? Can I put my fee on hold to be sure I will participate in other events?
Redazione EoF2020
The Organizing Committee, due to statutory constraints, is obliged to close, from an administrative point of view, the management process of the event, after its conclusion. Therefore, not being able to allow a management continuity between more events, the fee paid for the 2020 event cannot be used in any way for events after.
To participate in the 2021 online event please contact your HUB.
Any other question?