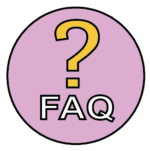 EVENT
How many participants were selected worldwide?
JCTdeveloper
The participants worldwide selected for the event are 2000 from almost 120 countries.
APPLICATIONS
I would like to join the community. What can I do?
Redazione EoF2020
Please contact: [email protected] including the following information:
NAME
SURNAME
DATE OF BIRTH
E-MAIL
CV
 Motivation letter (why do you want to join the community?)
PAYMENT
REFUND
I will not be able to attend the ONLINE event, can I ask for a refund of the participation fee?
Redazione EoF2020
If I ask for a refund now, will I have to go through the selection process for the event in 2021? Can I put my fee on hold to be sure I will participate in the 2021 event?
Redazione EoF2020
The Organizing Committee, due to statutory constraints, is obliged to close, from an administrative point of view, the management process of the event, after its conclusion. Therefore, not being able to allow a management continuity between the two events, the fee paid for the 2020 event cannot be used in any way for the 2021 event.
The participation procedure for the 2021 event will be clarified in the following months.
I requested a refund, and the deadline of 60 days required by the policy was exceeded. What timing should I expect?
Redazione EoF2020
We have been processing all requests over the last few days. We had to suspend refunds (which must be made individually) due to the preparatory activities of the event, and, therefore, it is possible that there is a delay of a few days for some of you. However, we plan to complete all procedures by December 31st, 2020. Thank you for your understanding.
GRANTS
I got the participation grant, how will it be handled now that the event is online?
Redazione EoF2020
We are currently updating the information, in the next few days we will be able to spread these details as well, we invite you to periodically consult the site and the F.A.Q.
PARTICIPANTS
I don't remember my user and password to log in in the Participants Area, what can I do?
JCTdeveloper
Check your Spam; if it is not there, please follow these steps:
1- Go to https://participants.francescoeconomy.org/
2- go to LOGIN
3- Select "Lost your password".
4- You will go to the reset password area. Once there, enter your email address (the email address where we sent you a confirmation email for your participation, that is your username)
5- You will receive a link to create a new password via email.
VISA and INVITATION LETTERS
Any other question?