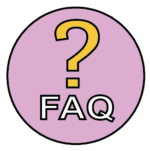 EVENT
How many participants were selected worldwide?
JCTdeveloper
2020-09-03T12:10:50+02:00
The participants worldwide selected for the event are 2000 from almost 120 countries.
Will the event of 19-21 November involve physical participation? How will the 2021 event be?
Redazione EoF2020
2020-10-05T16:15:50+02:00
Following the message released by the Organizing Committee, on August 29th, in agreement with the Holy See, the event will take place entirely ONLINE, with the participation of Pope Francis. The next event will involve physical participation and it is scheduled for 2021, to be confirmed according to the course of the pandemic.
APPLICATIONS
I sent my application to participate in October – November, and I didn't receive any answer. What can I do?
JCTdeveloper
2020-06-05T00:18:36+02:00
If you have not received ANY answer to your application (always check your SPAM folder), please write to info@francescoeconomy.org.
PAYMENT
When is the deadline for the payment of the Participation ticket?
JCTdeveloper
2020-06-11T11:58:07+02:00
The registration and payment were available up to February 2020 on the official website.
Does the fee for the ONLINE event remain the same as for the event in presence?
Redazione EoF2020
2020-09-25T22:00:57+02:00
No, and the participation fee already paid will be refunded. Thanks to the support of partnerships and donations, participation in the event online does not require a registration fee.
To proceed, you will need to fill out the form available in the PARTICIPANTS AREA, after logging in, and after having carefully read the policy.
REFUND
If I ask for a refund now, will I have to go through the selection process for the event in 2021? Can I put my fee on hold to be sure I will participate in the 2021 event?
Redazione EoF2020
2020-10-21T19:07:09+02:00
The Organizing Committee, due to statutory constraints, is obliged to close, from an administrative point of view, the management process of the event, after its conclusion. Therefore, not being able to allow a management continuity between the two events, the fee paid for the 2020 event cannot be used in any way for the 2021 event.
The participation procedure for the 2021 event will be clarified in the following months.
GRANTS
I didn't receive any answer about my grant request. What can I do?
JCTdeveloper
2020-06-05T00:26:24+02:00
I got the participation grant, how will it be handled now that the event is online?
Redazione EoF2020
2020-09-03T11:55:39+02:00
We are currently updating the information, in the next few days we will be able to spread these details as well, we invite you to periodically consult the site and the F.A.Q.
PARTICIPANTS
I don't remember my user and password to log in in the Participants Area, what can I do?
JCTdeveloper
2020-06-05T00:30:29+02:00
Check your Spam; if it is not there, please follow these steps:
1- Go to https://participants.francescoeconomy.org/
2- go to LOGIN
3- Select "Lost your password".
4- You will go to the reset password area. Once there, enter your email address (the email address where we sent you a confirmation email for your participation, that is your username)
5- You will receive a link to create a new password via email.
What about the candidates selected to the pre-event? Will there be an online pre-event?
JCTdeveloper
2020-09-03T11:52:41+02:00
Among all the candidates, 500 young people worldwide have been already invited to participate in the pre-event to work in preparation for The Economy of Francesco event. In fact, the planned pre-event is already taking place inside the villages. Now more than ever is important and precious the contribution of the selected people to the pre-event, for this reason we invite you to share their commitment in the projects and activities proposed inside the villages.  Thank you for your engagement and commitment!
Can you send me the list of participants of my country?
JCTdeveloper
2019-12-17T17:55:17+01:00
Because of privacy issues, the Organizing Committee cannot share the list of participants. If you want promote a call on social media or an initiative/event in your country to meet them, please inform us promptly and we will be happy to spread your call or initiative by social media or by email.
I am part of a village, but I have not been contacted to take part in the process. What can I do?
Redazione EoF2020
2020-06-05T00:33:23+02:00
Why was the digital community of Mighty Networks participants created? 
Redazione EoF2020
2020-06-05T00:34:47+02:00
The platform allows us to connect and work in a concrete and organized way on the themes of the event. The process has already started!
How does the Mighty Networks platform work and how can I have access?
Redazione EoF2020
2020-09-03T11:44:54+02:00
You must be invited by the coordinators of your Village, or by the central team. Now that the event is approaching, we ask you to register, it will be more and more important to stay connected to the platform to be updated and involved in the activities!
Write to community@francescoeconomy.org (full name and village to which you registered) and we will send you the invitation.
What are EOF Hubs?
Redazione EoF2020
2020-10-05T21:56:51+02:00
We invite you to participate in the event together with other young people from your countries. We are identifying a number of places where you can gather and share the event online (CLICK HERE). Please check our official website, newsletters and Mighty Networks for updates.
I am interested in promoting or joining a hub. What should I do?
Redazione EoF2020
2020-10-05T21:55:46+02:00
On the official website you can find a dedicated page HERE. To participate, you just need to contact your nearest HUB reference. There is no HUB in your country? If you plan to create one, please write to: staff@francescoeconomy.org.
If I had already booked a plane ticket, for what date should I change it?
Redazione EoF2020
2020-10-05T16:14:25+02:00
Unfortunately, given the current situation of uncertainty, we still cannot guarantee the dates of the event for 2021.
VISA and INVITATION LETTERS
Will I need a VISA?
Redazione EoF2020
2020-09-03T11:48:39+02:00
Now that the event will be ONLINE, participants will not need to start or renew the visa procedure.
If you have any specific needs regarding, for example, an invitation letter (to justify your absence from work or similar), please contact the staff on: community@francescoeconomy.org
Any other question?
Send us an email to community@francescoeconomy.org.