Businesses should be at the service of society
By Ana Isabel Tamargo, Venezuelan living in Madrid
From Business in Transition Village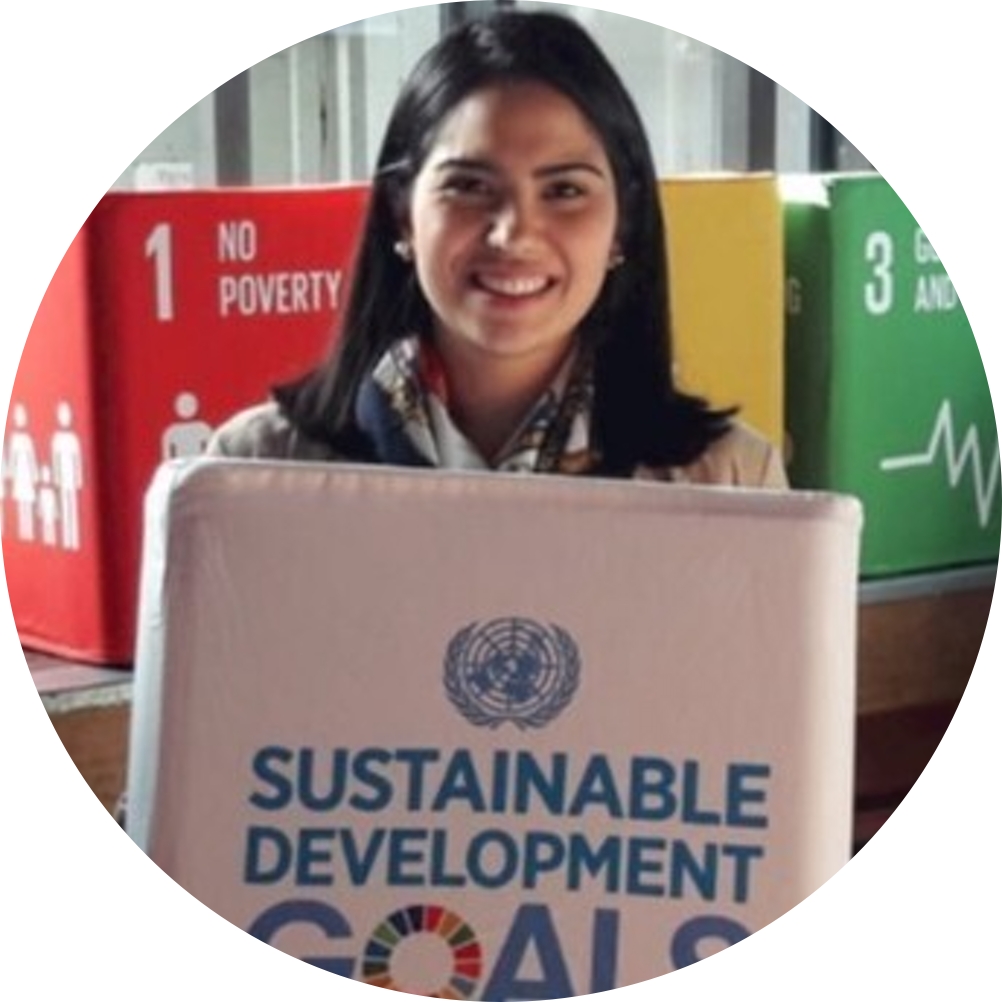 What are the most important reflections you are developing in the village Business in transition? 
Just to give you a quick overview of our village, we have divided ourselves into 4 subtopics, counting with 90 active participants. 
Mission and role of enterprises

Sustainable business models

Technology for common good

Institutions and ecosystems. 
I am one of the topic coordinators of the Mission and role of enterprises. We organized a very useful brainstorming that helped us identify some key topics for us to deep dive into each of the working groups. 
For each working group we have identified key questions in order to challenge  ourselves and guide our search and debates. With the idea of understanding the problem of today, what is failing, and discussing proposals or ways to manage things differently.
Personally, it has been an enriching experience, I believe it's the start of something bigger, meeting and debating with other youth around the globe that have the same worry and curiosity for our economy, placing people at the center and taking into account the environment. Hearing about it in the webinars or in the working groups, challenging ourselves, hearing our ideas on what the mission of an enterprise should be? or which stakeholders should the enterprise take into account? or if there is more than an economic benefit that the enterprise should seek for? Each of us brings something to the table either by each culture, field of study, jobs, experiences.
We have also faced some challenges along the way, like the language barrier in some cases, different time zones, each working group is managing within their capabilities to move forward on each of the topics.
For sure I can guarantee that we are thinking outside the box, thinking how our ideal enterprise should be at the service of society.
What EoF activities that have been carried out have had the greatest impact on you?
Starting this movement of young people interested in making a difference. From the events "Towards the Economy of Francesco" I truly felt that there are so many entrepreneurs, researchers, economists, workers that worry about our actual economic model and seek to place people at the center in order to drive change. Meeting so many people from all over the world at the different stages: village level, pre-events, webinars and working groups makes me reaffirm that we are gathered for something much bigger.
What is your inner call?
Serve others. And that is what I wish for our economy, that is truly at the service of society.