WHAT'S NEW
Season of Creation
Runs until 4 October, the feast of  Saint Francis. It also marks an ecumenical season dedicated to prayer for the protection of creation and the promotion of sustainable lifestyles.
New webinar serie: Economy of Francesco on-life seminars
Next date: September 18th, 2020, from 3 p.m. Rome Time
MOVING TOWARDS A POST-COVID BETTER WORLD
Economy of Francesco On-life Seminars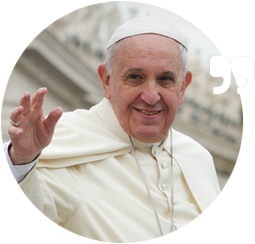 Pope Francis
invites
YOUNG PEOPLE
A shared commitment, a process of global change, inspired by the spirit of Saint Francis.