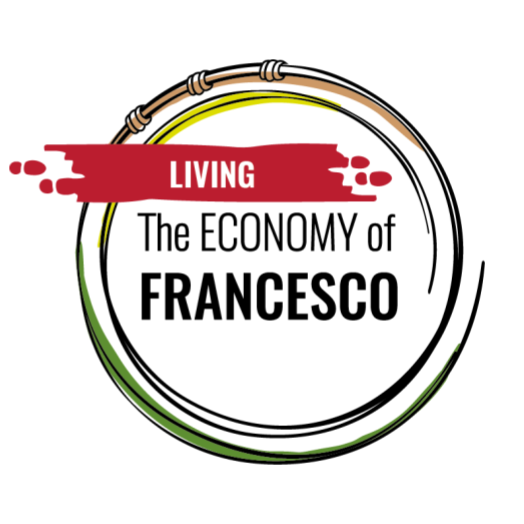 Living
The Economy of Francesco
A process to be lived as a vocation, a culture, a commitment
The Economy of Francesco continues its commitment to listen to and concretize the thought and economic action of young economists, entrepreneurs, and change-makers of the world through encounter, dialogue and action.
Living The Economy of Francesco events are proposals inspired by the Economy of Francesco starting from the words of Pope Francis, the universal message of St. Francis of Assisi, the work of the 12 thematic villages and the EoF Final Statement & Common Commitment.
These are initiatives organized at the regional or local level (in presence or online) in the form of workshops, laboratories, study seminars, conferences, round tables, calls for action, which are promoted by organizations, movements, associations, universities, businesses, informal groups etc.
In addition to the 12 thematic villages, which remain the global framework to continue to "dialogue, think, discuss and create, according to a multifaceted perspective, the different dimensions and responses to global problems that affect our peoples and our democracies", the territorial reality is essential to involve other young people, listen to the voice of the communities, network, implement projects and include the needs of the most vulnerable.
Are you organizing or do you want to organize a Living The Economy of Francesco event?
We will publish it on the website!
AROUND THE WORLD The initiatives in the territories