A fire that kindles other fire…
"THE FARM OF FRANCESCO"
by Maria Virginia Solis Wahnish
(ENGLISH TEXT ONLY)
The Farm of Francesco – or the Laudato Si Farm as we have recently been called – is an ongoing initiative that was born as part of The Economy of Francesco in June 2020.
I believe that it started when each of us received the call from Pope Francis to join The Economy of Francesco, for me, that was on a Thursday in March 2019. Maybe even before that, when each of us, working in our places, was already seeing and feeling a fire within, a fire calling us to build and create vehicles for a New Economy, a New Life that puts the person and the planet at the center.
The call found me in Argentina but it also found other young people, equally on fire, in Brazil, China, Colombia, Germany, Italy, México, Nigeria and Poland. 10 young people – researchers, entrepreneurs, farmers and changemakers that make up the Farm of Francesco team.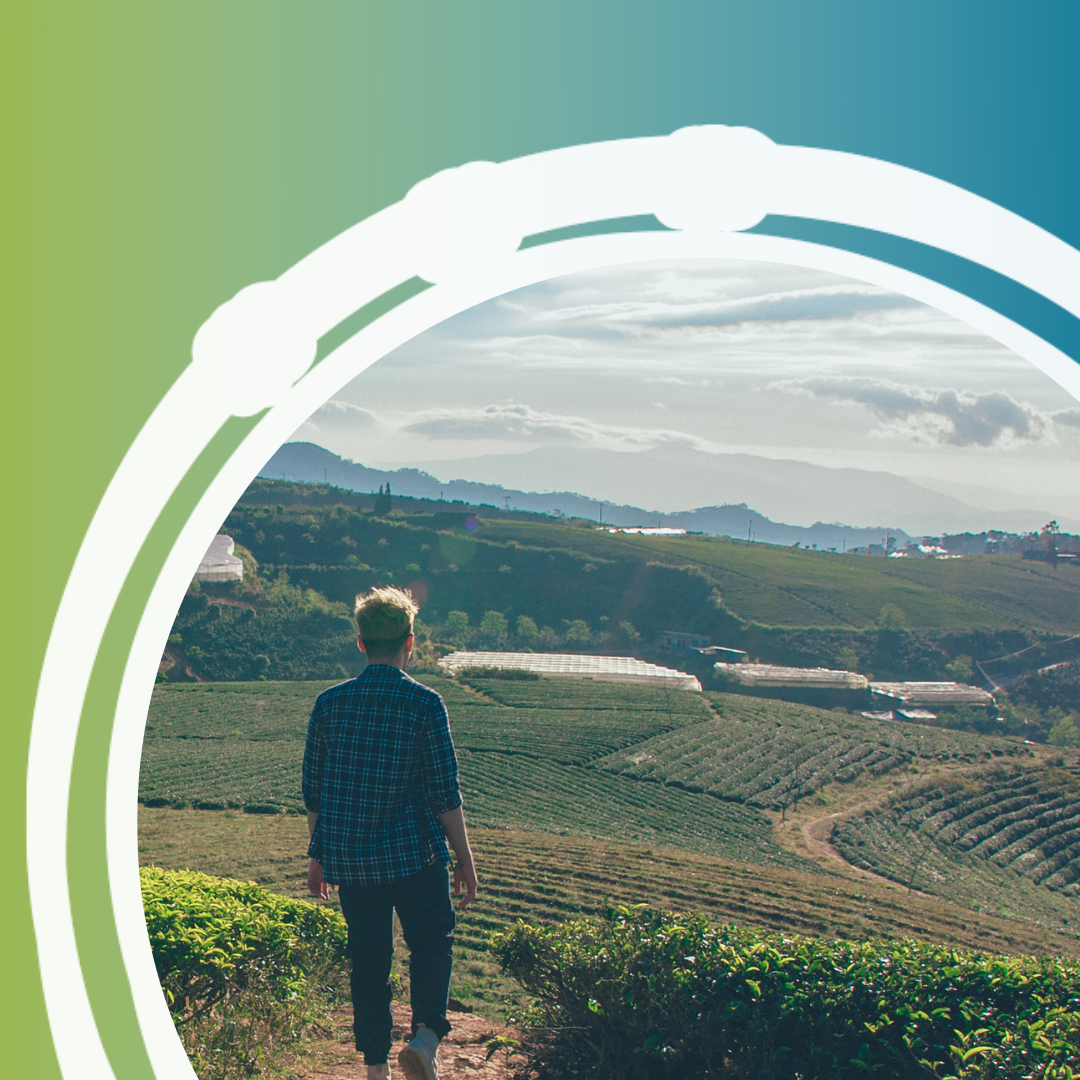 We met virtually with a common passion: mitigating the injustices we live and see in agriculture. In order to start working toward this goal, we studied and surveyed those living the injustices in the territories we represent. The injustices were many and we knew we wanted to start small taking little but meaningful steps, starting right away. We decided to focus on degradation of agricultural soils and the challenges that farmers, especially young people and women, all over the world live such as access to education, technology and capital to support their fight against soil degradation.
Rooted in the Agriculture & Justice Startup Stream's, we started brainstorming for potential solutions. It became clear to us that, in order to mitigate these injustices, we needed to start from the ground and create a change not only in the way things are being done but also in the way things are being understood. We discovered that despite being in different countries, we experience the same injustices and even something stronger that united us: we all share this same Common fire. We felt passionately that we could restore Our Common Home, Our Common Farm, beginning with the land in the "spirit of integral ecology, hope for the earth and the poor" (Pope Francis).
That is when The Farm of Francesco was born: a global network of holistic demo farms that put the farmer at the center and co-create solutions towards sustainable food systems and regenerative soils. By applying the principle of regenerative agriculture and thinking to systemics solutions (Capra) that promote vocational education, we work with young people and the communities in the territories where they are.
We started piloting our model in Lanlate Youth Camp in Nigeria, where we learnt about and faced many challenges from the work of the local communities as a whole that reinforce the need to create a model that mitigates climate change.
This year we started with two Farms of Francesco in Ibadan, Nigeria and Manaus, Brazil led by team members Rita and Ariel.
Despite The Farm of Francesco being connected only virtually and therefore being far away from each other, we managed to organize ourselves into working groups depending on our common goal and each one's experience. One group is currently carrying out an academic research so as to create a set of holistic indicators to measure impact – taking into account socioeconomic, environmental and spiritual indicators.
We are also focused on building bridges because thanks to our Community, we are who we are, people who share a passion to answer Pope Francis' call to put the person and the planet at the center of our activity. In this we are supported by the Church in our territories and by organizations like Savory Institute, University of Georgetown, Economy of Communion, FAO and CSA among others.
Our vision is to build a model that can create a new revolution in agriculture and generate prosperity in every country in the world by educating farmers and the community in regenerative agriculture and supporting them in switching to these practices on the many hectares of land around the world on which they work.
Finally, I would like to encourage all of you to recognize, choose and act following that fire, that passion, that lives within you. Once you acknowledge it, share it with others, you will realize how this unique fire, which does not come from us, can be "a fire that kindles other fires" (San Alberto Hurtado).
Thank you!
Maria Virginia Solis Wahnish
You are welcome to get in touch by writing to [email protected].