Encuentro de jovenes de la Economía de Francisco en Argentina
En la ciudad de Buenos Aires jóvenes universitarios, economistas, empresarios y agentes de cambio que respondieron el llamado del Papa Francisco se organizan rumbo al encuentro global The Economy of Francesco.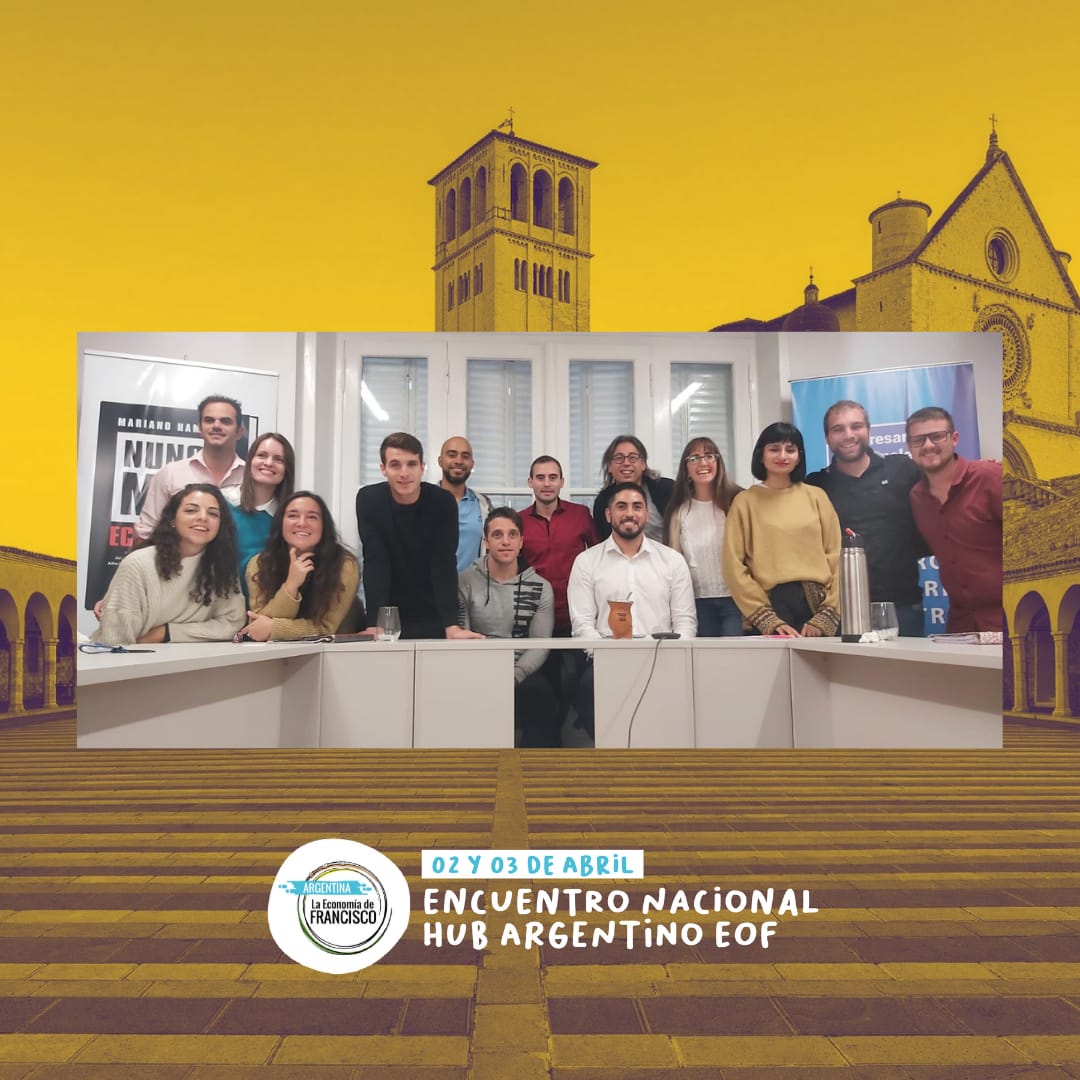 Este sábado 2 de abril se realizó un encuentro presencial y virtual en el que participaron jóvenes menores de 35 años, dando continuidad a lo iniciado hace dos años, con la convocatoria global que hiciera el Papa Francisco a pensar y hacer una economía con alma y rostro humano en la ciudad de del Santo de Asís, San Fransisco. Este llamado dio lugar a un movimiento de cambio global y en los últimos años generaron encuentros virtuales, espacios de formación e investigación y la construcción de proyectos de desarrollo sostenible. Este año el encuentro global se realizará de forma presencial los días 22, 23 y 24 de septiembre en Italia.
En la jornada participaron jóvenes profesionales y estudiantes universitarios, así como también empresarios de pymes, y representantes de movimientos populares y del movimiento obrero. Lo hicieron desde la ciudad de Rosario, Buenos Aires, el conurbano bonaerense, Parana, Tierra del Fuego y, de forma virtual, también desde la provincia de San Juan. Hubo aportes de experiencias desde Brasil, Cuba y Ecuador de jóvenes que participan de la Economía de Francisco. La reunión se realizó en la sede de la asolación Empresarios Nacionales para el Desarrollo Argentina (ENAC).
Rumbo a la ciudad de Asís, este encuentro de jóvenes argentinos se desarrolló el día que se conmemoran 40 años de la guerra de Malvinas, en ese contexto el disparador del encuentro fue un paralelismo entre lo que vivió el país y la actual guerra en Ucrania. También se compartieron las acciones y desarrollo de trabajo que dura este tiempo las aldeas temáticas que abordan agricultura y justicia financia, humanidad y vida , estilo de vida, trabajo y cuidado, vocación y beneficio, negocios y paz entre otros temas, y la experiencia de la Economy of Francesco Academy. Por últimos desarrollaron un diálogo e intercambio con la teóloga argentina, la profesora Emilce Cuda, actualmente Secretaria de la Comisión Pontificia para America latina, quien se refirió a los ejes centrales que Francisco plantea en sus encíclicas Laudato Si y Fratelli Tutti.
Entre los participantes se encuentran jóvenes desde la Universidad de Avellaneda y Lomas de Zamora, de Empresario Nacionales para el Desarrollo Argentino (ENAC), de la Fundación Alameda ,de la Unión de Trabajadores de la Economía Popular, de la Federación Mundial de Ecología Cultural, Economía de Comunión, de la Pontificia Universidad Católica Argentina y de la Acción Católica Argentina.