Dear friends,
Our meeting in November is fast approaching!
In this special and unique year, we want to have a truly global event: let's tell the story of the Economy of Francesco to the whole world!
It's not just an event, but an experience to be shared…
So let's shorten the distance!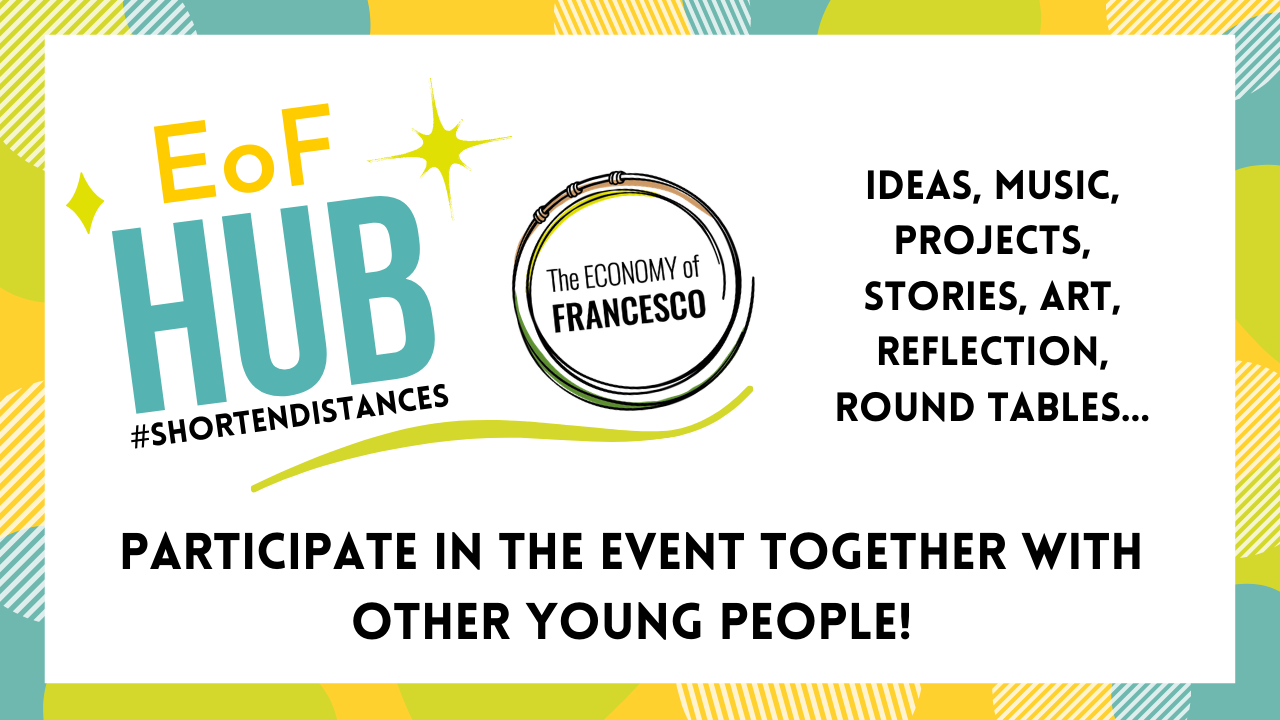 The Economy of Francesco is the economy of  "where two or more are gathered…", nobody should be alone! and that's why we invite you to participate in the event together with other young people from your countries gathering in suggestive places in our cities: let's set up EoF HUBs all over the world.
Go to the dedicated page with all the hubs we are activating around the world.
Looking forward to it!
Please check this website, our social and newsletters for updates.
Warm greetings, from the Organizing Committee