Face to face with Francis of Assisi
(Missing) Links
by Stefano Rozzoni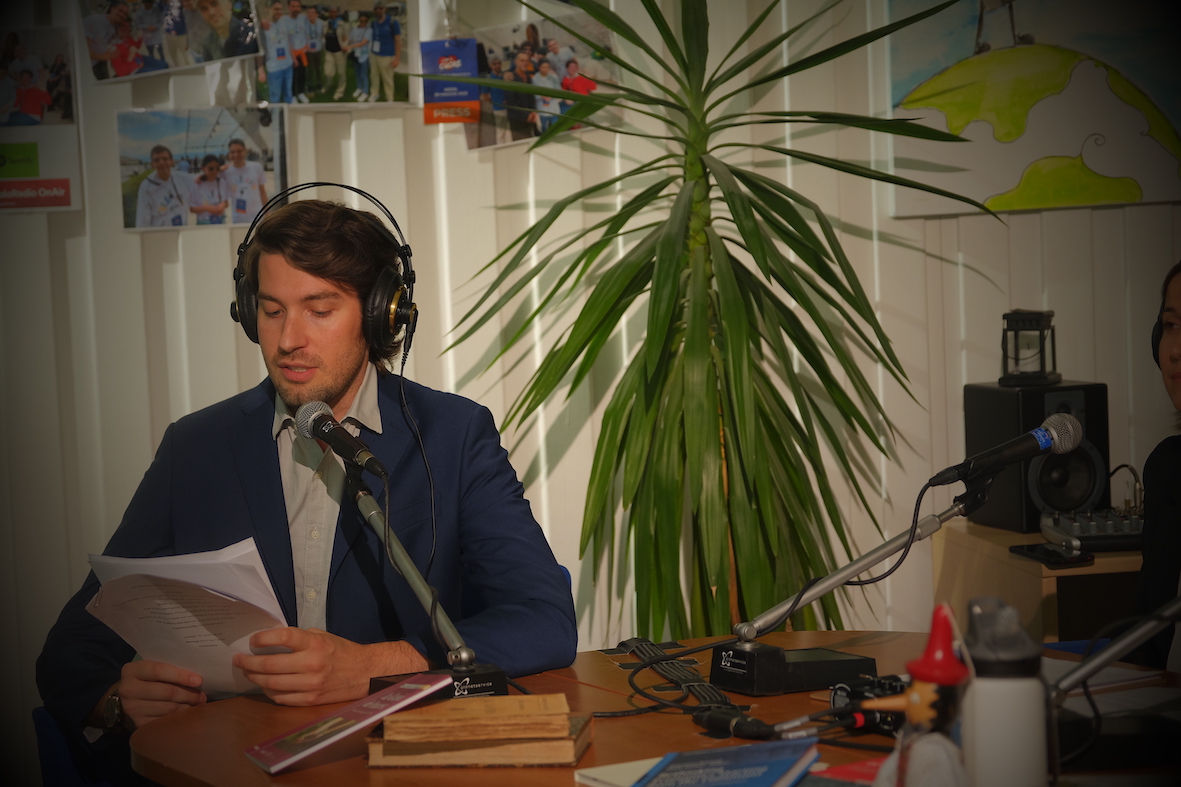 There are many narratives that illustrate episodes from Saint Francis' life, spanning across art, literature, movies, and even comics. For over 800 years these mediums have contributed to maintaining the impact of Francis on culture and on people's life. In a sense, EoF can be considered a special way to re-narrate Francis, which has transformed him into a critical lens to approach the many economic, social, and political challenges of our time. However, much like Giotto's sequence of frescoes in the Basilica of Assisi does not cover the life of the saint in its entirety, there remain untold stories to be unfolded concerning Francis, including those that have yet never been shared or written. Creativity and imagination thus become useful sources to cover the missing links between Francis and the present-day world through ever-new original stories inspired by questions like: What would Francis think of our society? How would he react to the current economic and environmental planetary challenges? How would people respond to the return of Saint Francis in this day and age?
These questions have inspired the short story we are about to read, titled "The Homeless", a simple exercise through which I imagined what would happen if Francis were to live in today's NYC, in the eye of a suffering, homeless person living in Times Square.
Every day, hundreds of thousands of people cross this street. Since the pandemic, even the rats have become regular visitors. In the end, I see no distinction between rats and humans; they're both beasts in my eyes. Over 300,000 souls pass through Times Square in a day – I overheard that from two boys chatting, the other day. And yet, in this chaos, you can still remain invisible. 12,500 people an hour, 208 every minute and only a few of them have left a coin this morning: a meager reward to endure living in a place like this. Is it because of my look? Perhaps my smell? Or is it because of what's going on in their heads? You're either part of this lifestyle or you're not. You're either one of them or you're just… pathetic. An outsider. An idiot. Yes, that's me.
Yet not everyone's like this. Think of that other idiot who has been coming here each and every day, for the past few weeks, only to have his lunch break under that tree. A rich man, for sure. And a bit of a queer, too.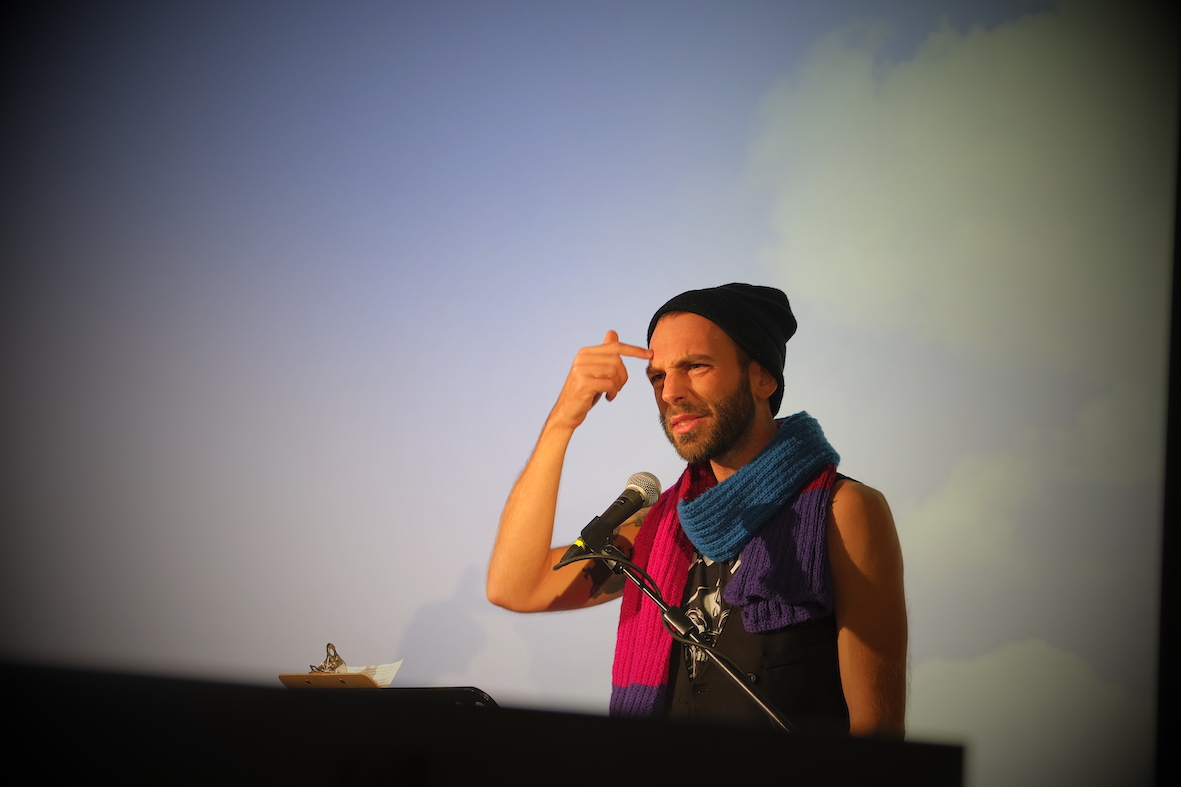 The way he looks at me… So deep, so intense…! Give me some money, won't you? No. Instead, he remains thereseated the whole time, feeding the birds. A real moron. Six dollars for a sandwich, only to toss half to the pigeons! And he even talked to them, the fool. He left his jacket behind too, yesterday: a cloak. Burberry. They sell it for $1,000 online. The guy even had the smarts to leave it, his Burberry jacket. Accurately folded, as if it were a gift. With fifty bucks inside! It's never happened to me before. Twice the fool! As if one could forget such a booty on purpose. 
Mmm…I haven't seen him yet today. Look at them there, instead: his birds. They look hungry… To hell with them. Let them starve just like I am now! But what if he doesn't come by? Will someone else feed them? They seem to be… expecting him, too. The queer. And what if he didn't leave it there on purpose, his cloak?
Narratives aren't just informative; they are performative, that is, capable of leaving a mark on today's world, on people's lives. Along this line, we invite you to use your creativity and imagination to reflect on one last question: which 'untold' story about Francis would be useful to accompany our attempt to develop a new economy.
On Prophecy
by Maria Jordet
For the global event with Pope Francis in Assisi last year, a key theme was prophecy. We heard readings from the Book of Isaiah, and when Pope Francis spoke to us from the stage, he called our attention to the fact that the very life of Francis of Assisi was a prophecy – one that continues into our own times.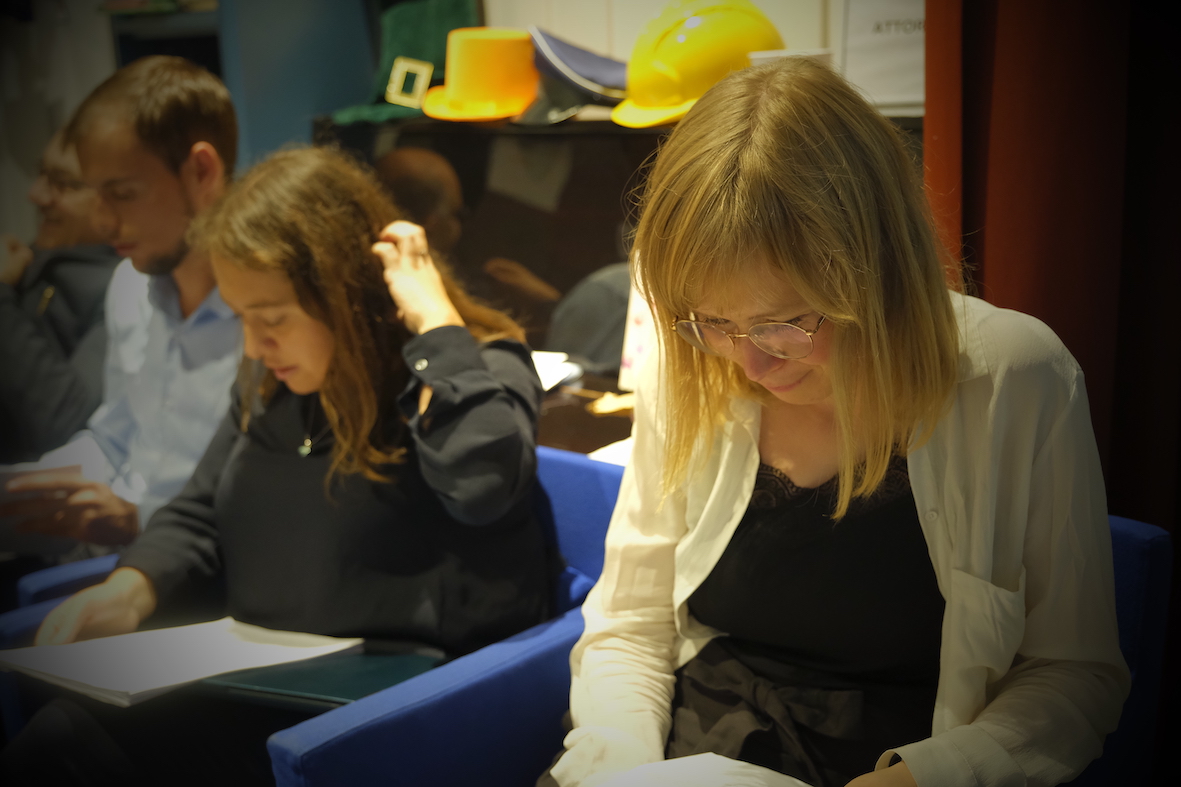 Now we are here, one year after. We hold firm the faith in a new economy, an economy of Francesco, we are building day by day. Seeing several of our projects already becoming real is a source of hope and inspiration to many of us. However, looking at the world today can also be disheartening. The global crises are accelerating in the wrong direction. What is the role of prophecy today? Prophecy is a capital good that is necessary in any society – and, especially when big crises strike. During crises, "prophecy becomes a primary necessity", like water and respect. Prophets, together with poets, are experts of the word, guarding its power and mystery. A prophet has the ability to see things as they are, telling the truth, looking ahead. We need prophets to point out a direction, to tell great stories. By articulating visions for the future, a prophetic voice can inspire radical change. In the Bible, prophecy is very much connected with young people being called – like Daniel, Ezechiel and Jeremiah. Now, we are invited to focus on the Book of Jeremiah.
Jeremiah starts his book narrating his vocation, and for Jeremiah his calling begins with meeting a voice:
The word of the Lord came to me, saying, "Before I formed you in the womb I knew[a] you, before you were born I set you apart; I appointed you as a prophet to the nations." Alas, Sovereign Lord," I said, "I do not know how to speak; I am too young." But the Lord said to me, "Do not say, 'I am too young.' You must go to everyone I send you to and say whatever I command you. Do not be afraid of them, for I am with you and will rescue you," declares the Lord. Then the Lord reached out his hand and touched my mouth and said to me, "I have put my words in your mouth. See, today I appoint you over nations and kingdoms to uproot and tear down, to destroy and overthrow, to build and to plant."
When you encounter the voice, you find yourself inside a global and bright event: you hear, you see, you may be touched. Jeremiah is a magisterium on an authentic human vocation. A voice calling him to an unknown destiny to which he freely responds. But at first, he hesitates, objecting that he is too young and does not know how to speak… Still, he accepts his vocation. "It's a freedom and a destiny" – Jeremiah could say no to the call, but he could not escape his own marrow.We would have so much more to talk about this great prophet … But to conclude: Jeremiah is a prophet during the time of night, but with a sun within that allows him to see a different dawn than the deluded people would like to see.  He proclaims it, sings it, without fear! He tells about it so that also we may not be afraid in our nights, here and now. As the philosopher André Neher has written: "Jeremiah, however, crosses midnight. Light is in his book and joy too. But it is in the shallows and the cliffs that one must suddenly see them shine and hear them sing".  May each of us, in the shallows or on the cliffs of life, find light and joy, always!
Along the past two sessions, we were invited to unfold untold stories by imagining what Francis of Assisi would do in today's world, and to reflect on prophecy, vocation and the power of words. Francis of Assisi is a guiding star to the joy of a simple life, showing a path of universal fraternity with all living creatures.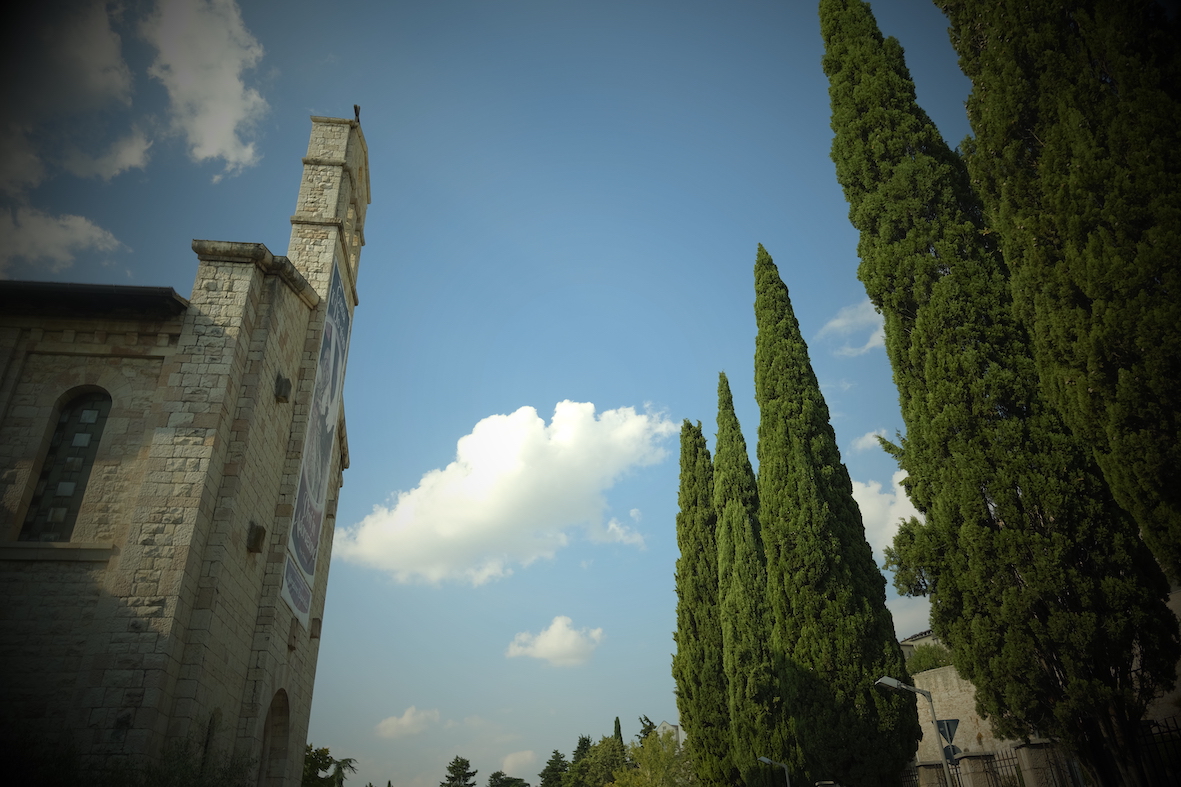 Daring to dream, to imagine is a prophecy itself. We only create, if we can firstly imagine it! In this third 'pill', we invite you to unleash our imagination and embrace a commitment with action: "And let us love our neighbors as ourselves. And if anyone does not want to love them as himself, let him at least not do them any harm, but let him do good." This is a piece of the Letter of the Faithful, from Saint Francis of Assisi. This piece invites us to encounter the meaning of love which differs from the idea of romantic love that we are more used to. It is an invitation to investigate the Agape (love), most known as unconditional love, which is the core element of every single faith and religion. Along this line, Saint Paul has addressed 'agape' when writing to Corinthians, through the following words:
If I speak in the tongues of men or of angels, but do not have love, I am only a resounding gong or a clanging cymbal. 
If I have the gift of prophecy and can fathom all mysteries and all knowledge, and if I have a faith that can move mountains, but do not have love, I am nothing. If I give all I possess to the poor and give over my body to hardship that I may boast, but do not have love, I gain nothing. Love is patient, love is kind. It does not envy, it does not boast, it is not proud.  It does not dishonor others, it is not self-seeking, it is not easily angered, it keeps no record of wrongs.  Love does not delight in evil but rejoices with the truth. It always protects, always trusts, always hopes, always perseveres. […] And now these three remain: faith, hope and love. But the greatest of these is love.
We could say a lot about this wonderful and great word that is Agape. But we would like to close this moment with a final thought: Agape is a commitment with practice, new practices …  as compassion. Compassion is the virtue of recognizing suffering as the common ground of being human and wishing each person, including ourselves, may be free from the roots that cause suffering. And St Francis teaches us to extend our compassion and even more our fraternity to nature, to animals, to the breeze, to water, to mountains, to trees, until it becomes cosmic fraternity:
Most High, all-powerful, good Lord, Yours are the praises, the glory, and the honor, and all blessing, To You alone, Most High, do they belong, and no human is worthy to mention Your name. Praised be You, my Lord, with all Your creatures, especially Sir Brother Sun, Who is the day and through whom You give us light. And he is beautiful and radiant with great splendor; and bears a likeness of You, Most High One. Praised be You, my Lord, through Sister Moon and the stars, in heaven You formed them clear and precious and beautiful.
Inspired by Francis's Canticle, we invite you to think about how you could express agape towards people and the other living beings. We appreciate your presence and commitment. Let's continue building this common path towards "an economy of friendship with the earth and an economy of peace" together.