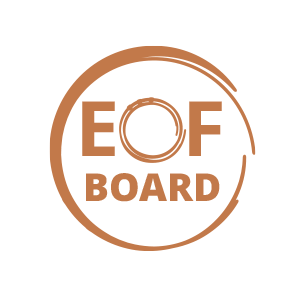 EoF BOARD è il team che coordina le attività promosse dal comitato organizzatore, dal comitato scientifico e che supporta il lavoro dei villaggi e le iniziative territoriali.
In questa pagina trovi le proposte principali, aperte alla community ma anche a tutti coloro che si sentono vicini allo spirito di EoF.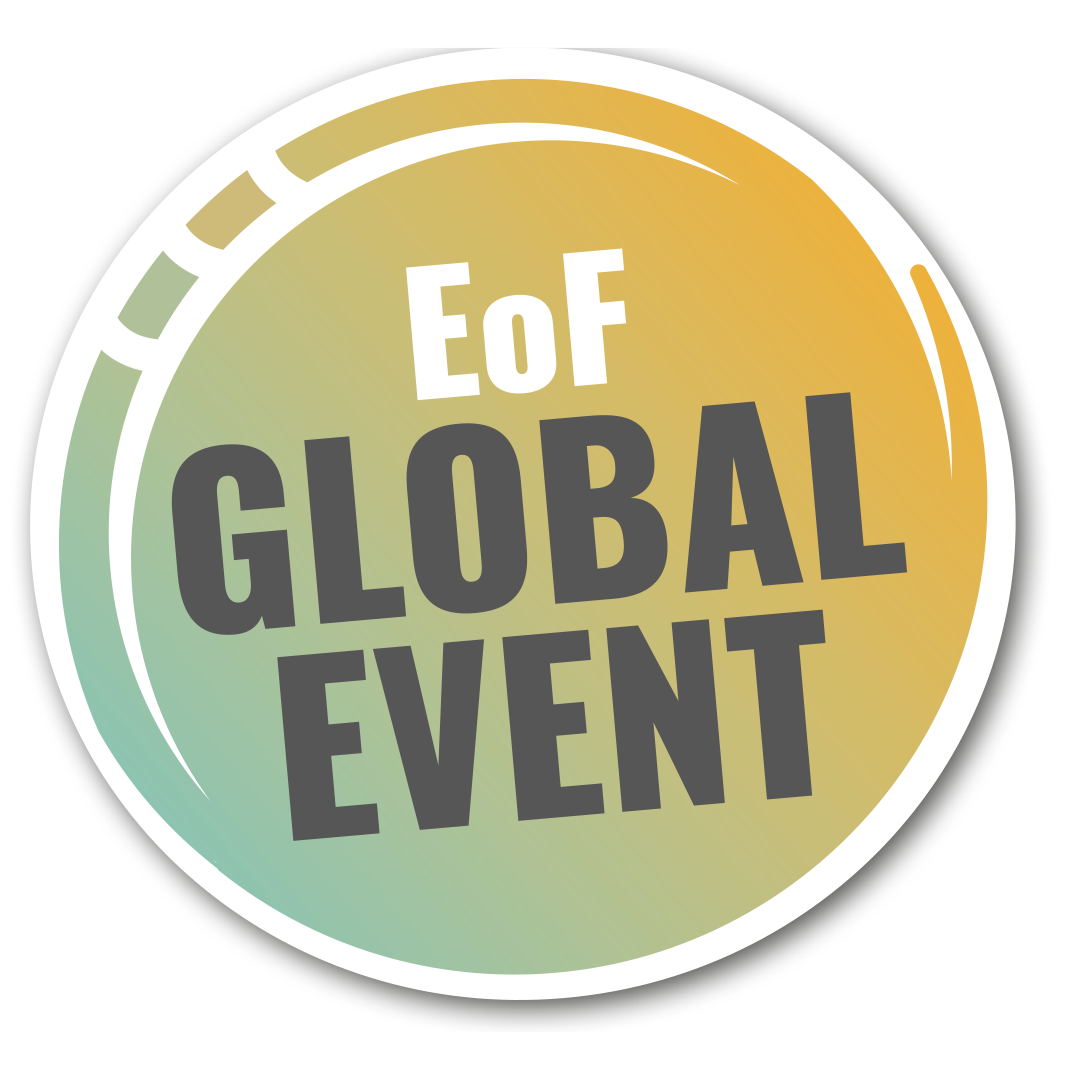 2 OTTOBRE 2021
The Economy of Francesco sei tu! Costruiamo insieme il prossimo incontro mondiale!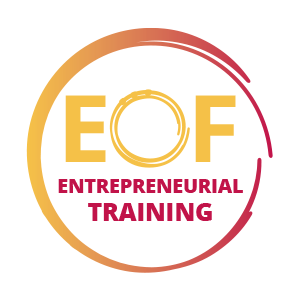 ENTREPRENEURIAL TRAINING 
Feeding BIG IDEAS together, turning them into REAL
July 3 – July 24 – September – November 2021
Do you have a business idea? Are you interested in entrepreneurial topics?
….so, come aboard, this pathway is about you…JOIN US!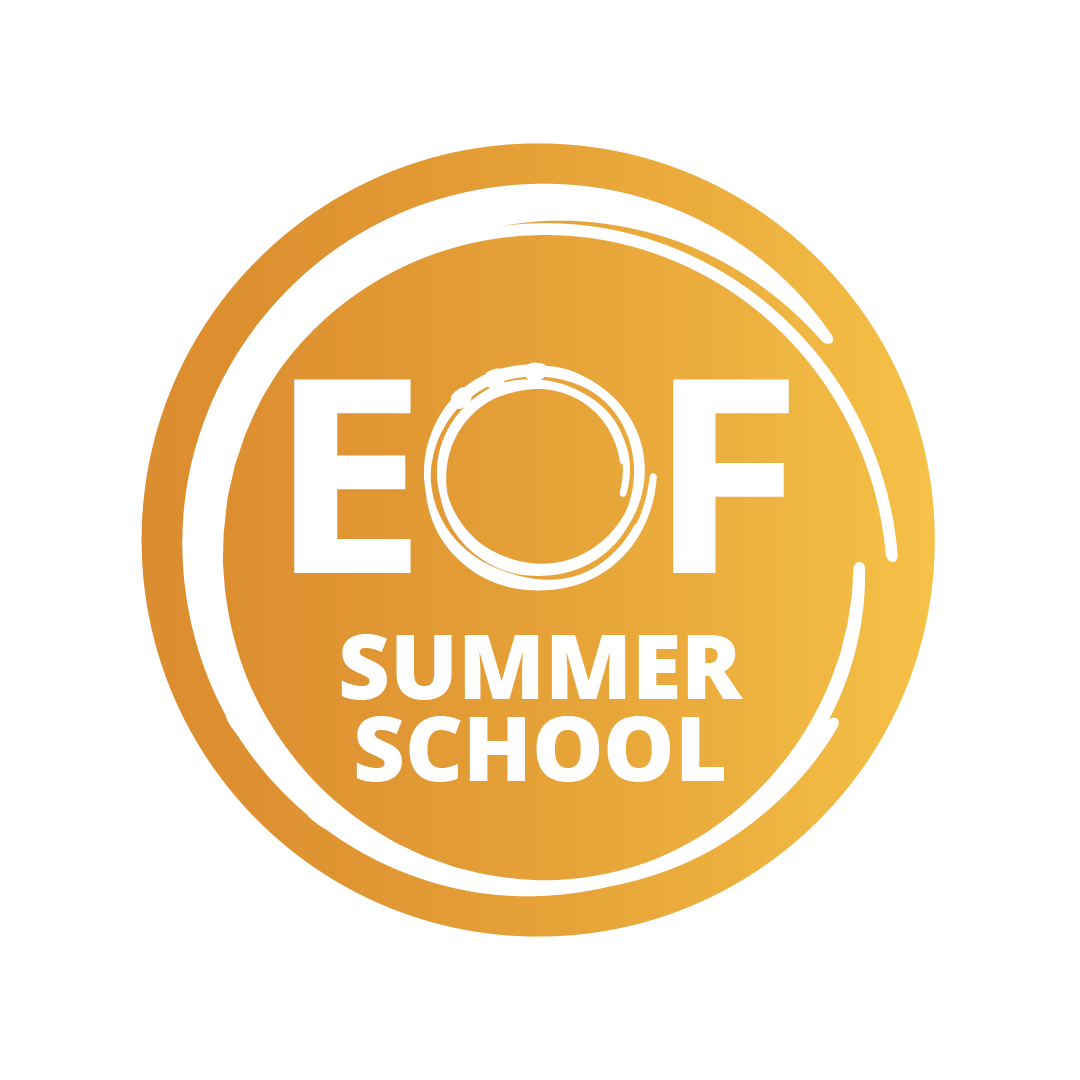 SUMMER SCHOOL August 29 – September 4, 2021
Economics in the Age of Commons – We, the Commons
Students attending the summer school will intensify their knowledge in their fields of study and research and will have the opportunity to get to know peer leading researchers in an interdisciplinary co-generative environment. (ENGLISH TEXT ONLY)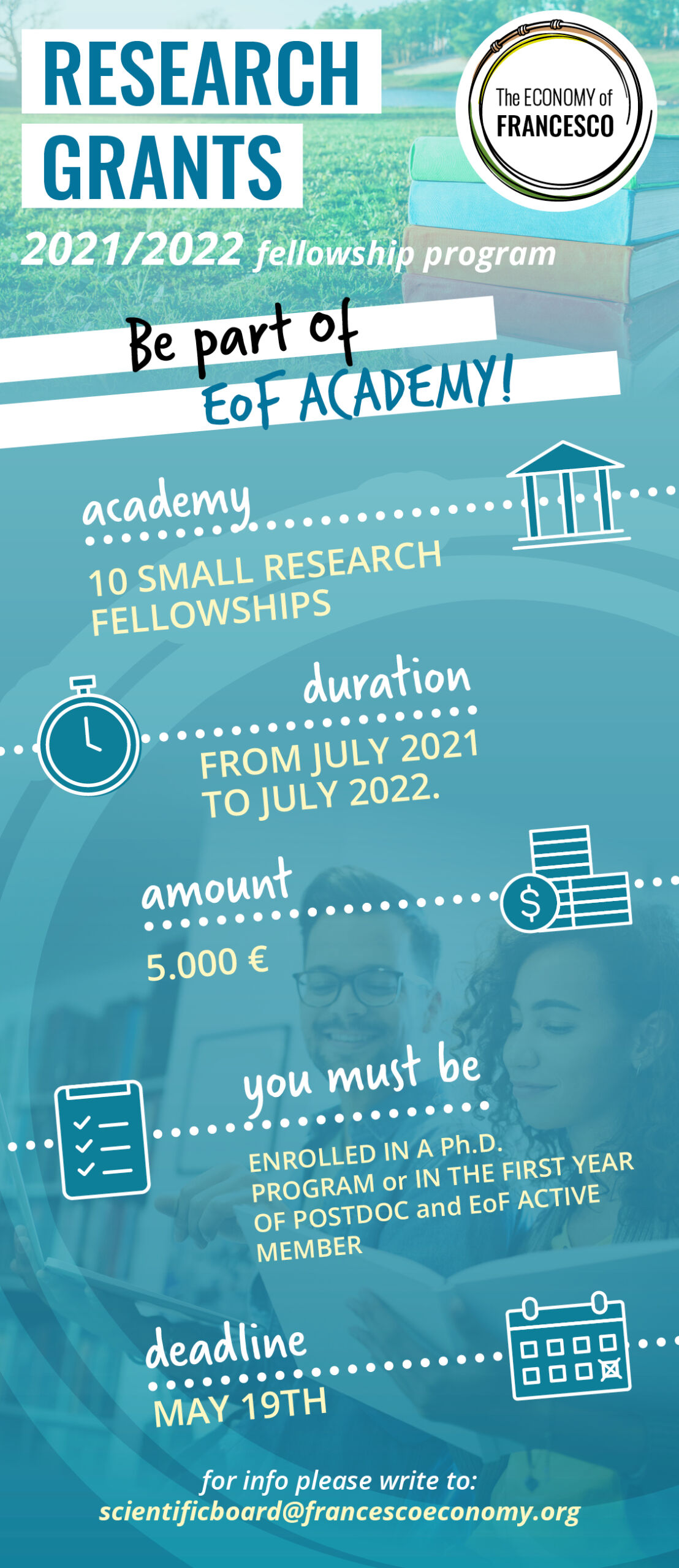 EOF RESEARCH GRANTS
2021/2022 fellowship program
(ENGLISH TEXT ONLY) The 1st EoF Research Fellowship program is open to young doctoral level students in the field of economics or related academic fields, from all countries.
The world cannot be changed without changing practice and above all economic theory. We need a season of new economic thought because today the economy is the "grammar" of social language.
"Certain questions can no longer be deferred. The enormous and urgent task of facing them demands generous commitment in the areas of culture, academic training and scientific research, and a refusal to indulge in intellectual fashions or ideological positions, little islands that isolate us from life and from the real suffering of people". Pope Francis
The Economy of Francesco aims to help young economists who are committed to or are aspiring to an academic career, to achieve the necessary scientific background in particular with regards to topics of interest to EoF.
To achieve this goal, 10 small research fellowships will be granted for the year 2021/2022 thanks to the donation of an international foundation that prefers to remain anonymous.
This first Research Fellowship programme aims to support and develop the work of the EoF Academy, the international network of scholars formed with the aim of conducting and promoting scientific research on issues relating to the Economy of Francesco. EoF aims to promote other similar initiatives in this field.
THE DEADLINE FOR RECEIVING APPLICATIONS WAS MAY 19. ON JUNE 29 WE WELCOMED 18 YOUNG RESEARCHERS TO THE EOF ACADEMY, COMING FROM 15 COUNTRIES AND TRAINED IN DIFFERENT DISCIPLINES. CONGRATULATIONS!

The EoF SCHOOL – frontiers
RETHINKING ECONOMICS STARTING FROM THE COMMONS
(ENGLISH TEXT ONLY) FIND OUT MORE >>>
Settembre 2021
Per il terzo sabato di fila continua la manifestazione internazionale "Afghan women exist - Together we stand!" organizzata, in tutta Italia, da EoF a favore delle bambine e delle donne afghane.