Pacar School project: a bridge between technology and education
Among the projects that have come to light within the first collaborative networks created within The Economy of Francesco is Pacar School, a bridge between technology and education. Today the members of this team tell us about the new steps and challenges to carry forward the development of this project.
The Pacarschool project was born in the EoF from the understanding that education is crucial, especially in a fast-changing world. For this reason our mission is to bridge the ICT educational gap in Zambia, Africa. We are creating videos and written courses regarding a variety of computer science topics, which are in high demand in the job market, like HTML, Javascript and Python. The courses are aimed at high schoolers, who can watch them and learn through the exercises in the IT labs of the schools they already attend. The final goal is to strengthen the education of the Zambian youth and prepare them for the job market.
We are collaborating with two schools from the dioceses of Mansa: Bahati minor seminary and Holy Trinity. Both schools already had a working computer lab, but lacking an internet connection. For this reason we decided to install the courses offline, on a local server computer. In order to do this, the computers needed to be wired together and other improvements to the lab setup were in need. 
This is what the project focussed on in the past weeks: thanks to the EoF contribution, we added cables and network switches that allow the computer to connect to a local server and fetch the material for the courses. With the support of the local parish and the schools, we've also installed our first course (HTML) on the server, so that each individual computer can watch it and each student can go at their own pace. Our team members on the ground, Martin, Mubanga and Natasha made this initial step possible, with a lot of practical effort, buying the material, wiring the computers, installing the server etc.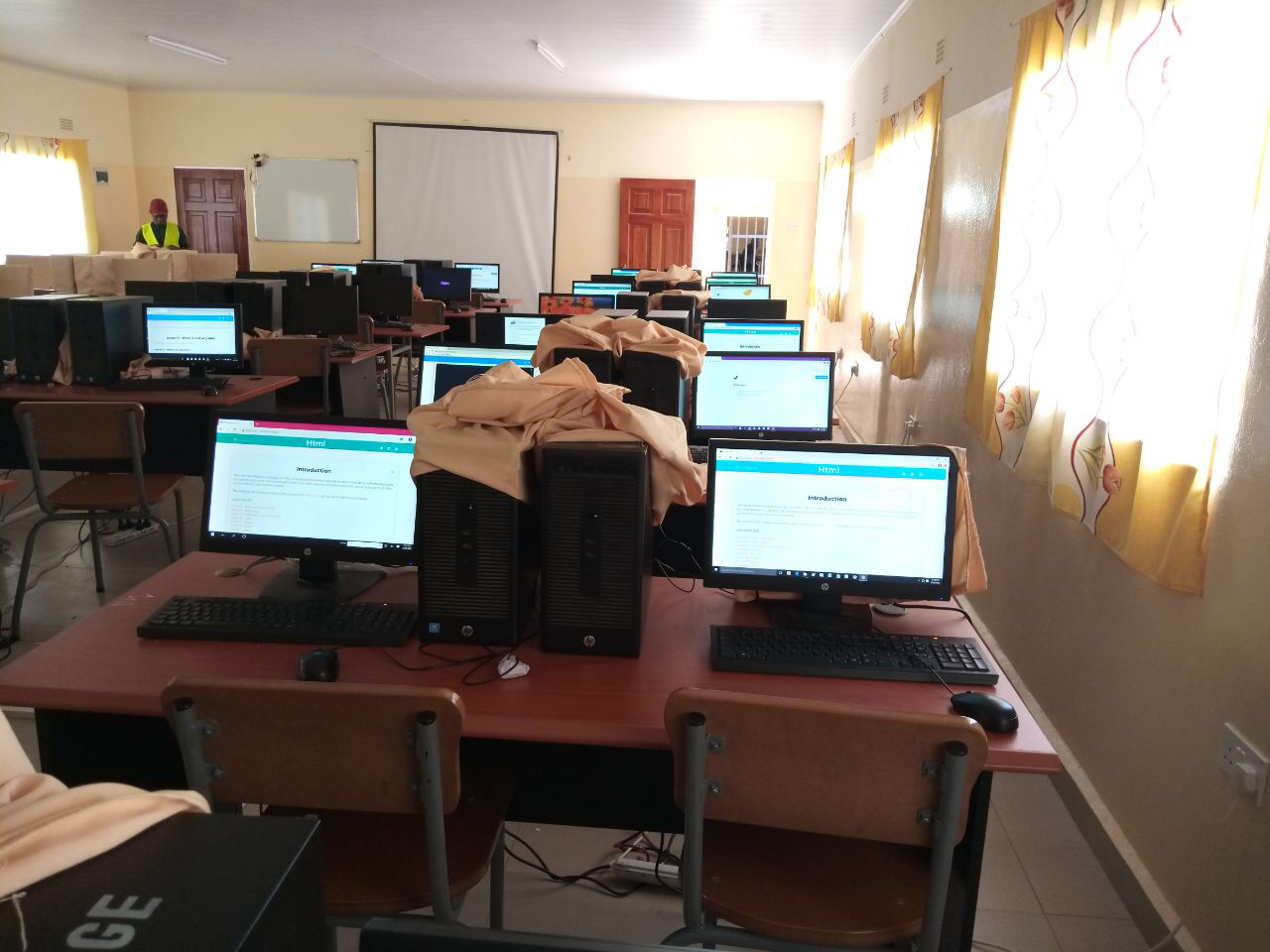 Given the current setup, it will be possible for the pupils to start watching the course and learning in May, when the next term will start. The schools are fully committed and we are discussing with them how to best accommodate the courses inside the normal teaching schedule. The girls school (Holy Trinity) is currently lacking an IT teacher, so we have committed that for this term we will take up the teaching effort as a project. In the meantime, we are asking the ministry of education to fill this position. 
We will monitor the progress of the course closely, constantly getting feedback, while Patrick and Luca are arranging for an in-person feedback round, with both the students and the schools at the end of July / beginning of August, when the term ends. We are also already working on the material for the following courses.
Improving the physical lab setup of the two collaborating schools is a big step for Pacarschool, but just the first one. We're looking forward to the students starting to follow our first course and improving their technical skills. 
To conclude, we would like to thank again the organizers of the Economy of Francesco; the Pacarschool team has met thanks to the EoF and their practical help was a cornerstone for our project. If you want to help us in our journey of planting the seeds of a new economy, by joining the team or by donating, or for anything else, please get in contact with us at [email protected].