The great challenges between sport and economy
Olympic Games Tokyo 2020
by EoF Media staff (ENGLISH TEXT ONLY)
A few days from the conclusion of the Olympic Games Tokyo 2020, we report the special contribution we received from two EoF young people, Jean Claude Rugigana and Gabriela Matus, who are Community Leaders of Yunus Sports Hub. Social entrepreneur, economist and Nobel Peace Prize awardee Muhammad Yunus is the second recipient of the Olympic Laurel. The Olympic Laurel is a distinction created by the International Olympic Committee (IOC) to honour outstanding individuals for their achievements in education, culture, development and peace through sport. Yunus officially received the trophy during the Opening Ceremony of the Olympic Games Tokyo 2020 on 23rd July 2021. Professor Muhammad Yunus, who is often referred to as the "world's banker to the poor" and outstanding friend of Economy of Francesco since the beginning, receives the Olympic Laurel award for his extensive work in sport for development, including founding the Yunus Sports Hub, a global social business network that creates solutions through sport.
Postcards from Tokyo
by Jean Claude Rugigana
I am Jean Claude Rugigana from Rwanda. Currently, I work for the National Olympic Committee of Rwanda as IT & Communication Officer and I am in Japan for the Tokyo 2020 Olympics as the Press Attaché for the Rwanda Olympic Team where my main role is to provide the national and international media with updates about the Rwandan athletes' performances through digital platforms. I joined the Economy of Francesco because it is a platform for young people who need to change today's economy towards a global common good but above all to contribute to the Life & Lifestyle Village's projects as a social entrepreneur who uses sport to change the lives of people in his community by promoting the SDGs with a focus on good health and well-being.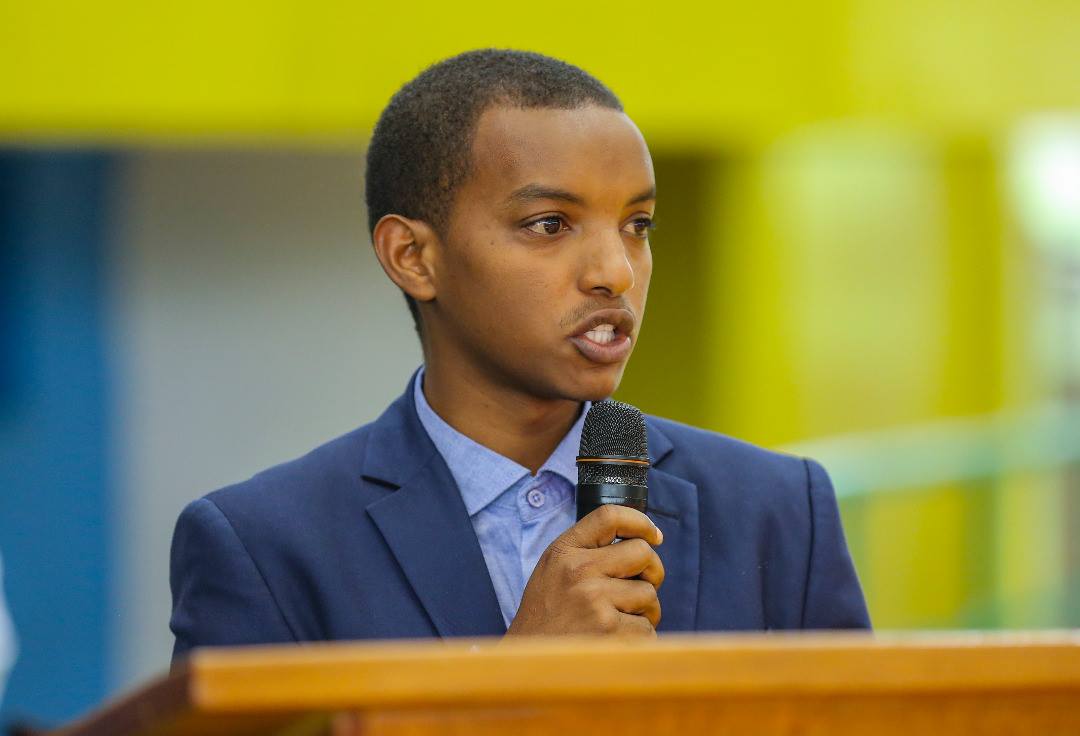 As the founder of "Sport4Change Network" and "Sport4Change Media", I am benefiting from an ongoing entrepreneurial training, organized by the Economy of Francesco and the skills that will be acquired will surely accelerate my initiatives' progress. I had chance to closely work with the Yunus Sports Hub during the implementation of my International Olympic Committee Young Leaders Project 2019/2020 and since then I have been involved in its different initiatives including "COVID-19 Sports Response" – And I ended up becoming the Yunus Sports Hub community leader for Africa. Being part of the Olympic Games is a dream for any sports enthusiast and I am very happy to participate in this year's edition, it means a lot to my profile as a member of the Olympic movement.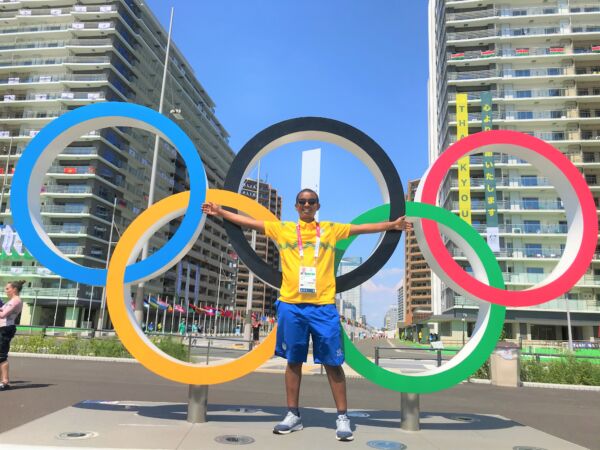 We step out of our comfort zone
an interview with Gabriela Matus
Who are you? What links your work and passion between Yunus Sports Hub and The Economy of Francesco? 
My name is Gabriela Matus, I am an industrial designer in Guatemala, IOC Young Leader 2019-2020 and Community Leader for Latin America of Yunus Sports Hub. I am passionate about design, inclusion, sports and social projects. When all of these come together at the same point ideas start to emerge that seek to create a greater impact on communities and people. From YSH I have been able to learn and understand the importance of sport to address a social problem through social business and initiatives that use sport as a development tool. The Economy of Francesco's calling is not separate from the same calling we have as part of YSH. We are committed to creating and building initiatives that seek to create a more caring, more equitable, more just economy, where no one is left behind. Both are connected and related to each other because these calls motivate us not only to work in a specific area, but we seek a broader scope from the point of view of the economy, ecology, sports for development, social projects, science and technology, etc.
What would you say is Professor Muhammad Yunus' greatest contribution to the economy and to sports?
Through the creation of microcredits and the concept of social enterprises, he has helped many people to get out of poverty, to join efforts to move forward in a collective and communitarian way and above all to empower and motivate women to be part of this change. Being able to link social business and sport has been a great opportunity to put into practice and demonstrate that Nelson Mandela's phrase "sport has the power to change the world" is true. Sport can be used to address a problem that affects a group or an entire community. Being able to learn all this from Professor Yunus and escalate it to the level of the Olympic Movement will undoubtedly have a positive contribution for all the people who relate to and live in the world of sports.
From your experience, what is the biggest challenge that young people face when faced with problems of inequality, lack of opportunities, work, study and poverty?
The biggest challenge we have to face is that of indifference. Getting out of our comfort zone makes us completely in tune with empathy and understanding of a reality that may be different from ours but is directly related to us. We can take small steps and perform specific actions, generating more and better opportunities for people living in vulnerable situations and striving to build a more equitable, more humane and fairer economy. If we step out of our comfort zone, we can realize that there is much to do in the world and that we can be part of the change.
What message does the award of Professor Muhammad Yunus during the #Tokyo2020 Olympic Games leave?
That the Olympic Movement is already taking firm and confident steps on the scope and social dimension that sport and physical activity can have. That we can all learn and put into practice this message that Professor Yunus has brought in different forms, channels, media or initiatives and that we can all build a better world through sport. The Olympic Movement is taking these steps and we can all do it from small actions or initiatives.