An interview with Mateusz Ciasnocha
Meet Mateusz, a third-generation Polish EoF farmer involved in a 700ha regenerative family farm business operating in northern Poland
by Solen De Luca – EoF Media staff (ENGLISH TEXT ONLY)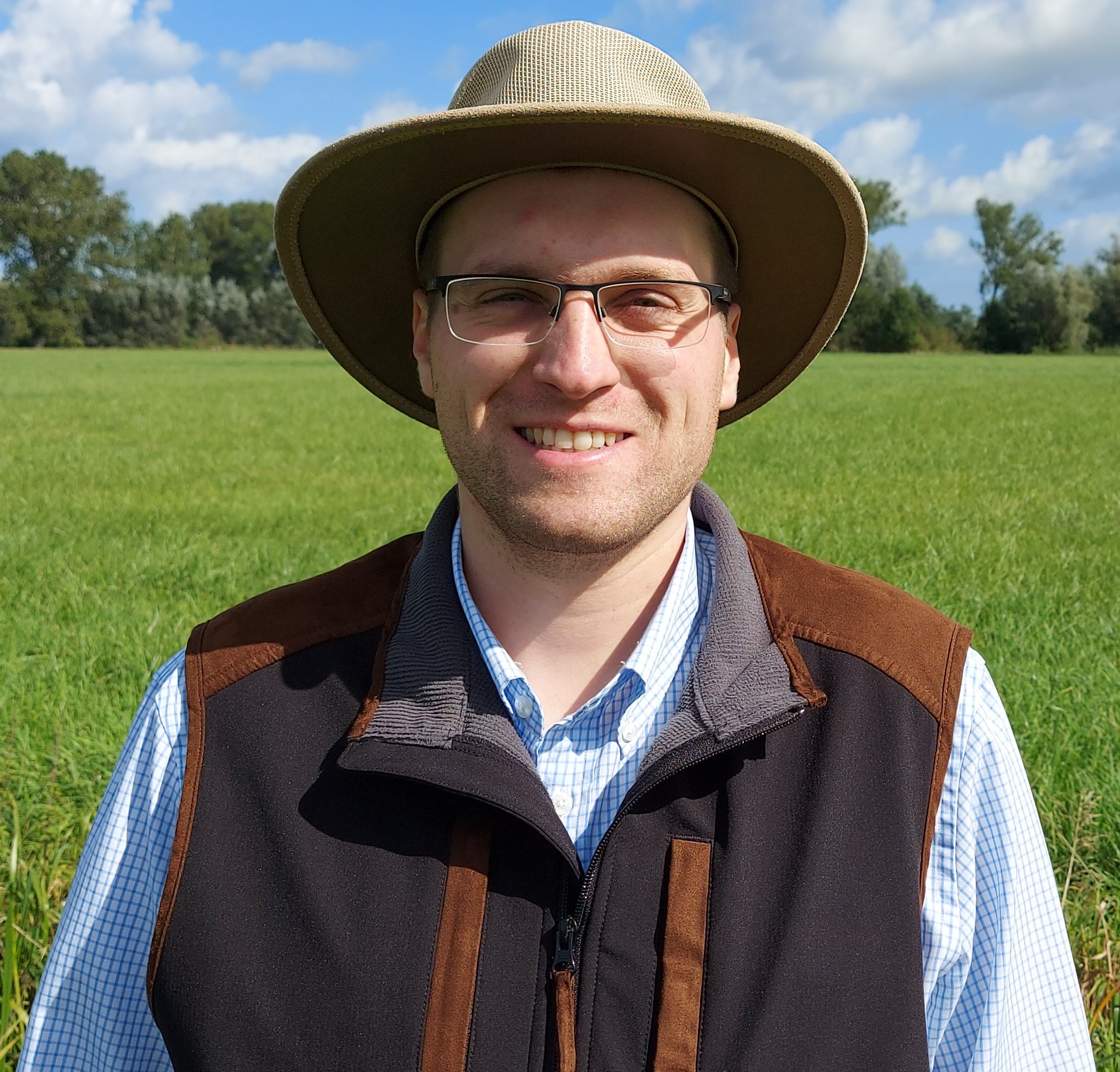 Mateusz Ciasnocha is a third-generation Polish farmer involved in a 700ha regenerative family farm business operating in northern Poland. Together with his brother, Paweł, he set up European Carbon Farmers (https://www.europeancarbonfarmers.com/): a business promoting carbon farming, developing agricultural carbon payment mechanisms, and transforming agricultural policy from action- to result- based. He was educated at: Hult International Business School, ESCP Europe Business School, University of Oxford, University of Edinburgh, Columbia University and Middlesex University London.
He is actively involved in the work of the UNFCCC's COP26 – Climate Champions, where he is the Regenerative Agriculture Fellow (https://racetozero.unfccc.int/welcome-to-the-race-to-zero-fellows/) and the Economy of Francesco's Agriculture and Justice Village (https://francescoeconomy.org/eof-villages/).
For his leadership in the agricultural area, Mateusz has been invited to join the Champions Network of the UN Food Systems Summit (https://www.un.org/en/food-systems-summit), as well as the Economy Working Group of the Laudato Sì Action Platform (https://laudatosiactionplatform.org/). He is also a Deputy Editor-in-Chief of InvestAfrica.pl (http://www.investafrica.pl/) and a journalist quoted by national and international media organizations.
Mateusz Ciasnocha: "I am a farmer with a mission of putting farmers at the center of climate change mitigation and adaptation efforts in a profitable way and through this achieve a larger economic transformation in line with the Laudato Sì and Fratelli Tutti encyclicals. I am privileged of living this mission through multiple platforms, including the Farm of Francesco – a global network of regenerative demo farms with a vocational education program to address some of the key injustices Pope Francis has called us to address".
Solen De Luca: New York is preparing to host The Food Systems Summit on September 23rd. What is it? What is your personal involvement? What are the expectations of this summit?
Mateusz Ciasnocha: "The United Nations Food Systems Summit (UN FSS) is a global process to rethink and act upon our desire for the future of agricultural and food systems globally, nationally, regionally and locally. The Summit in NY (and virtually) on the 23rd September is a milestone in 18 months' process, which spanned the whole world. Today (September 23rd, 2021) the world is coming together to summarize this process and prepare for future action. My involvement in the UN FSS is multifaceted: I am a Champion of the UN FSS, Member of the Producers Group, Member/Supporter of a few Coalitions developed within the UN FSS, Convenor of two Independent Dialogues as well as a supporter of the National Pathway development for my country: The Republic of Poland".
Solen De Luca: In which way we can say that this event is also related to the Economy of Francesco goals?
Mateusz Ciasnocha: "There is a very big parallel between the EoF and the UN FSS – both are global processes aimed at coming together, sharing, and then (very important!) acting for the better future. Precisely as the Farm of Francesco is doing within the EoF process".
https://www.un.org/en/food-systems-summit/news/un-summit-sets-stage-global-pledge-develop-food-systems-serve-people-and-planet