SOCIAL AND SOLIDARITY CRAFTS
by EoF staff
Half a craftsman, the other half, a community animator.
A talented freelancer with artistic skills, unstoppable passion to grow relational animations and deep desire to make this world a more beautiful place!
This is Eustachio Santochirico, alias Uccio, 31: one of the EoF young participants from Basilicata, a small southern Italian region that hosts, among other pearls, Matera, his hometown, a place with a fascinating and complex history: one of the oldest city in the world, place of border, fusion of landscapes, civilizations, cultures; declared a World Heritage Site by Unesco and designated European Capital of Culture for 2019, Matera is at the center of a beautiful rocky landscape that preserves a great heritage of traditions.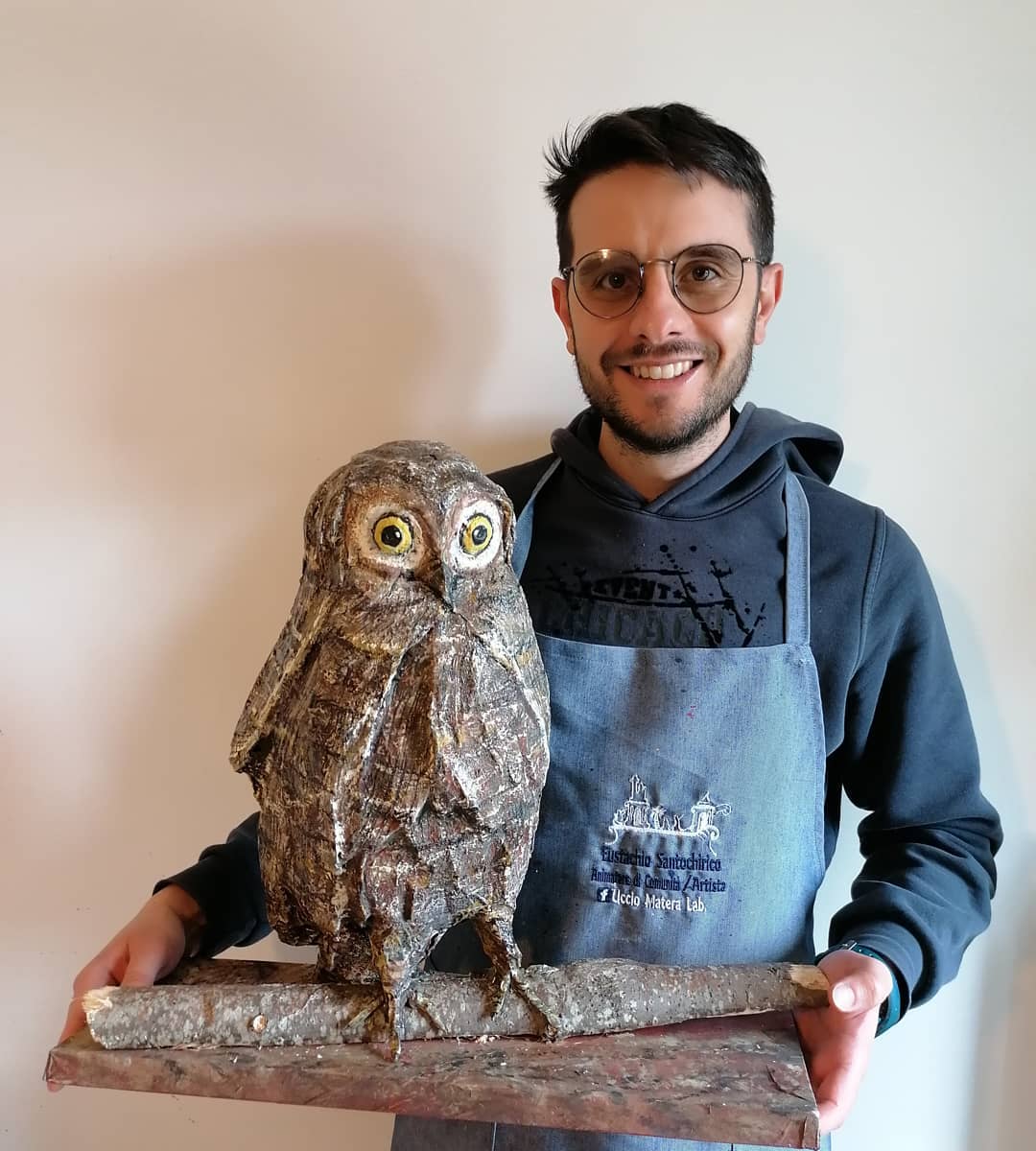 Nowadays, the extraordinary page written by man through the millennia continues even thanks to the work of young artists like him.
For years, he's been involved in one of the most beautiful historical re-enactments of the city, together with a team of special partners.
His job is producing handicrafts in papier-mâché, terracotta and other, often from recycled material, but for him a piece of art is not just work, it represents a much greater vocation. He recently won a tender that allowed him to create the allegorical chariot: a large artifact for the patronal feast which, besides celebrating the 750 years of the Matera Cathedral, contains as well strong ethic and spiritual elements.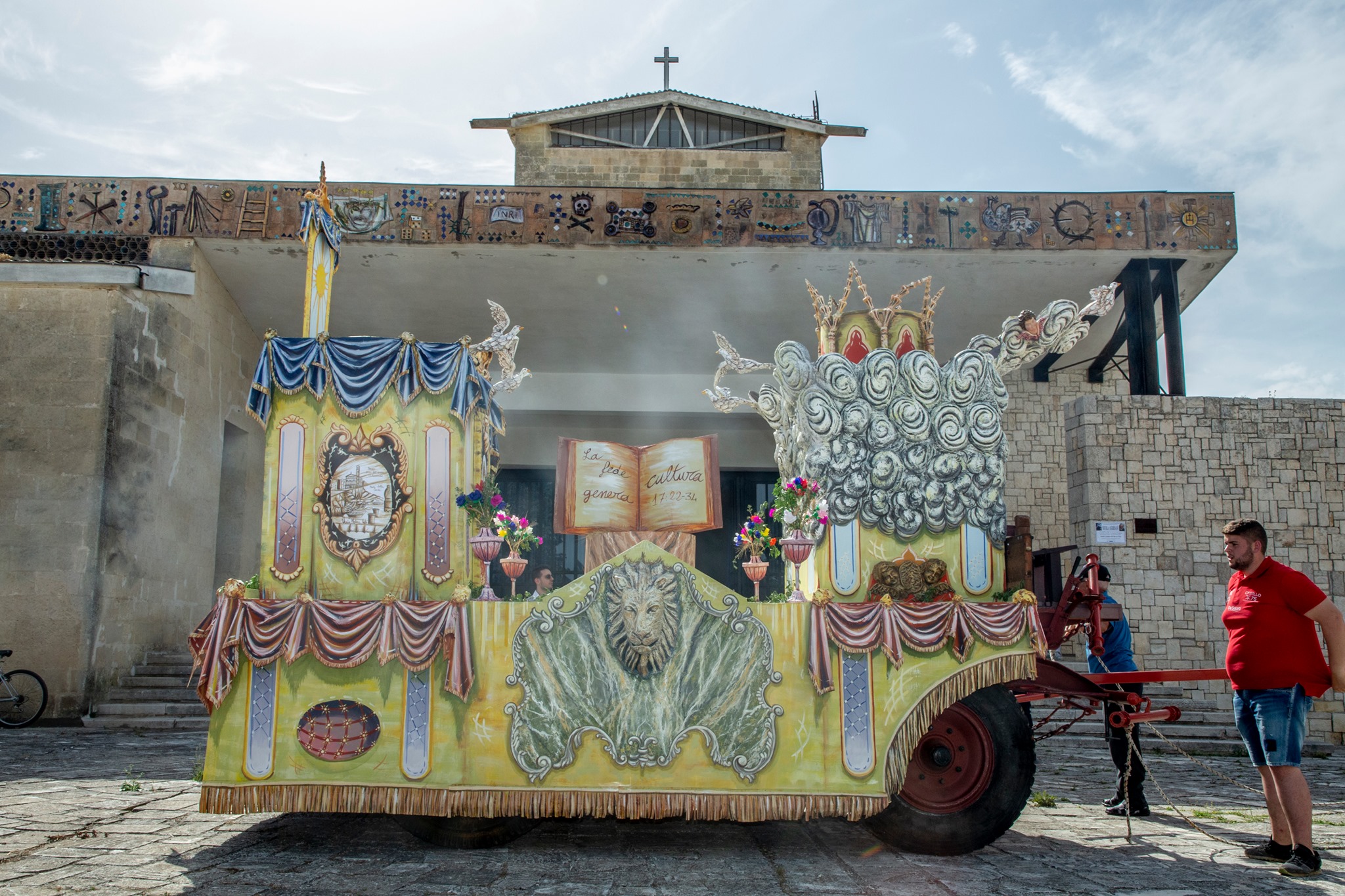 The main topics of the chariot are "the common home" and "integral conversion", and half of the team helping him and other carpenters are people with disabilities, all-round protagonists.
So, artisan Uccio actually makes objects but at the same time, through his creations, he stimulates aggregation, works in unity.
The proposed workshops around art develop activities of great collaborative impact, combine artisanal skills with social ones and the disabled people who cooperate with him, specially trained, then propose courses to families and others, reversing roles and setting up proper community sharing.
Uccio is also involved in other Caritas calls (like twinning with an area destroyed by the earthquake in 2016, in which he provided emergency services, including food distribution, listening and human support) or animation for his diocese projects (connecting young people, gospel and work and aiming to rise social cooperatives)…so, lots of joyful encounters in his life!
He often meets up with the other young people of his region, to understand how to go forward in spreading the vision of EoF, reflecting his own one, not only focusing on their strengths, but identifying actions with common impact.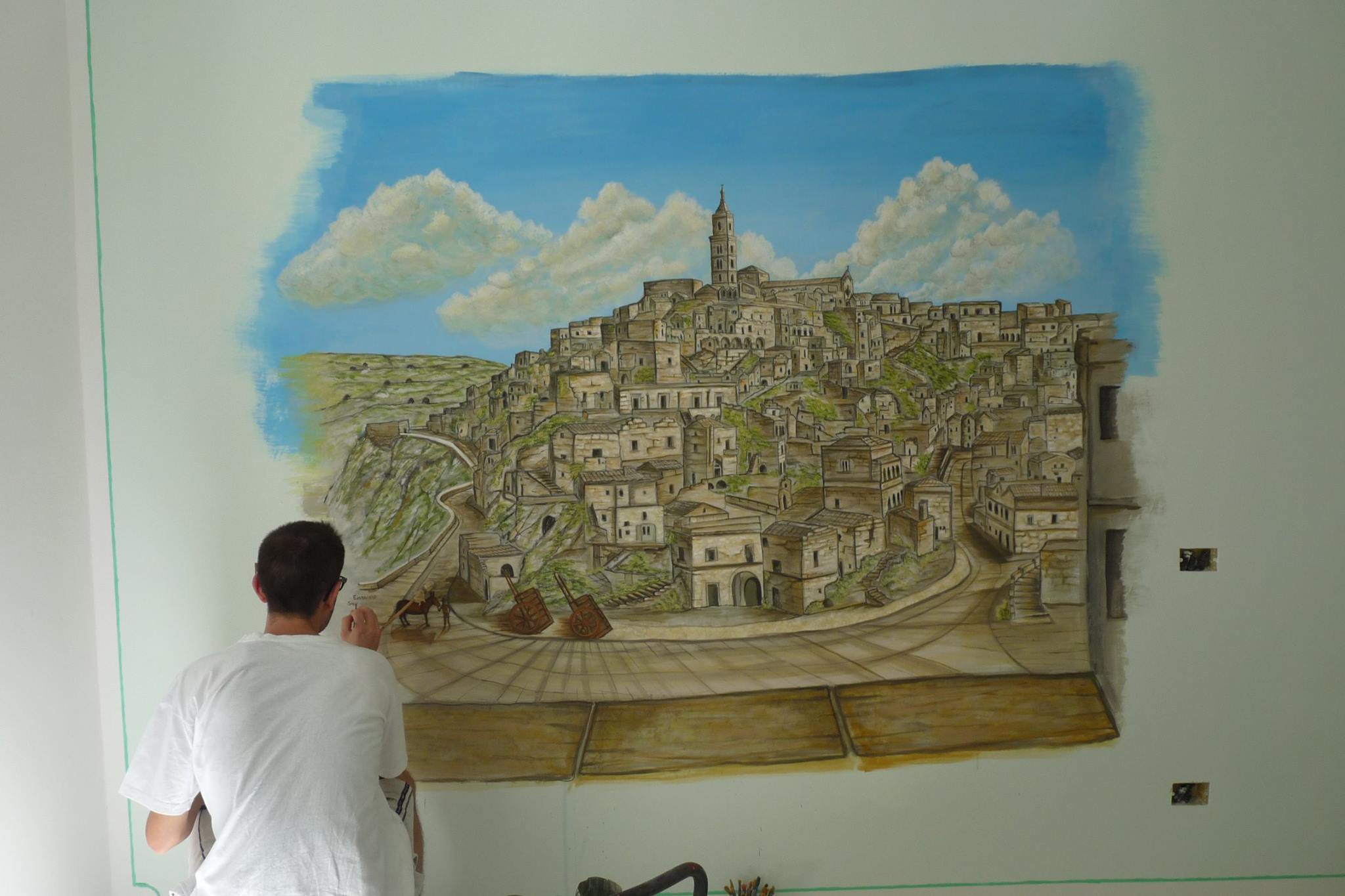 Current depopulation in their areas and the recovery of abandoned villages is a priority, so they are mapping who deals with this, in order to reverse the trend and act -above all -from the human point of view; along with them, the "Lucana Generation" network, municipal councilors, other guys who have launched sustainable agricultural associations, etc…
A great team to explore experiences, opportunities, new paths.
WATCH MORE:
VIDEO: ZACCHEO E LA CATTEDRALE DI MATERA – Il carro della Bruna