Time as a Gift – Joint Fishbowl 
Management & Gift and Work & Care Villages
On the theme 'Time as a gift' the conversation starters Emanuele Mendola and Michael Walter, talked about volunteering and why we would want to dedicate our time to others (just like we do for Economy of Francesco)!
Emanuele Mendola (Management and Gift Village) shared insights of his experience as co-founder of a sports centre at the Tor Vergata University of Rome. He said his motivation for time-giving is sustained by the gratitude expressed by those whom he helps.
Michael Walter (Work and Care Village), a volunteer for the St. Vincent de Paul society, suggested that people volunteer for 3 main reasons: to do good, seek a sense of belonging, and to find purpose; people often give back from a place of gratitude, and, realising the importance of belonging to a community, seek people who are like-minded, giving them the chance to do something that aligns with their values.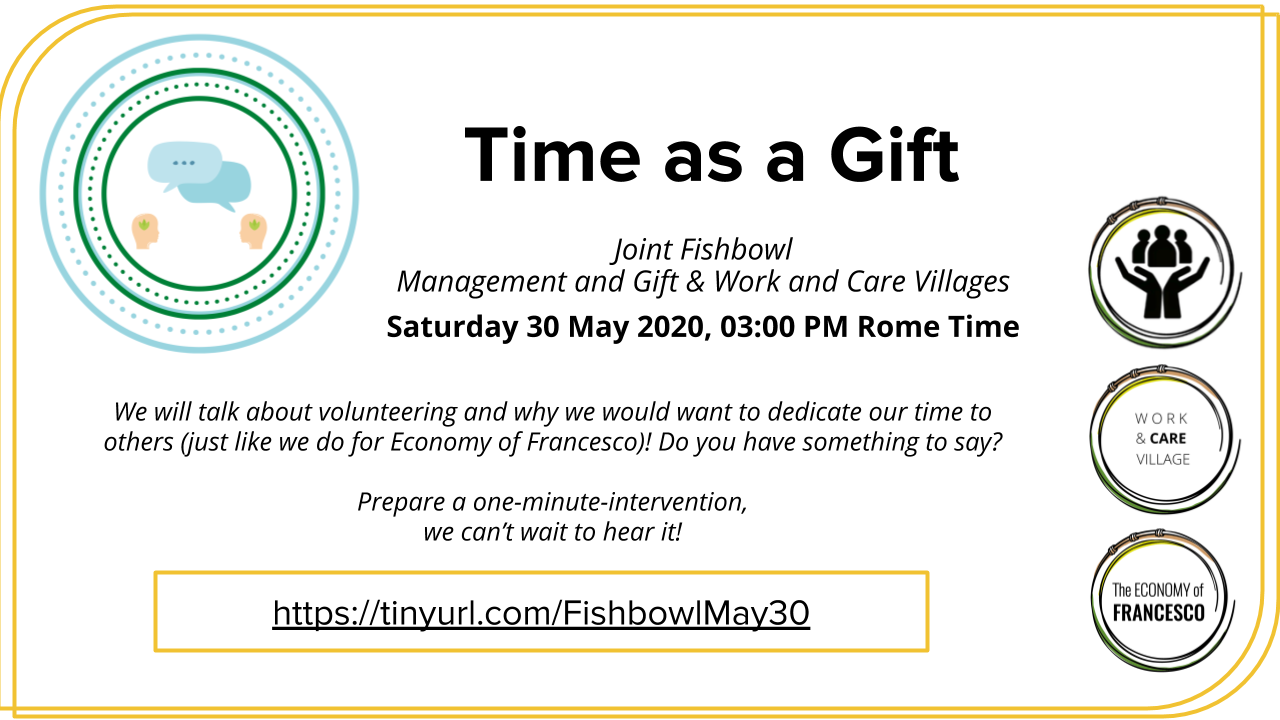 When we volunteer, there is no value set on our time meaning we give wholeheartedly and without expectation. Echoing Nedelsky's new norm, Michael proposed to reflect upon a 4 day working week and universal basic income as concepts which could play a part in helping people to dedicate more time to volunteering.
Some participants did their one-minute-presentation answering the following overarching questions: 
how do you value work vs free time

do you value work as a gift (reciprocity, gratuità, talent and so forth)

their experiences