Unlocking our inner call for a new economy
By Vocation and Profit village
"A long time ago in a galaxy far, far away, super motivated young people from various parts of a planet called Earth gathered strengths and gifts working together to build a better world". 
With these words, the young participants of Vocation & Profit village start the story of their experience: unlocking our inner call for a new economy! 
"In this perfect storm – they wrote – we are reinventing how profit can create value over money. We are like water in a stream that is flowing by force of gravity, without purpose and direction and can't remember its connection to its source. We can concentrate on our source, our inner "why". We can redirect our flow to new directions through our call for life, work, education, and all the parts of whole self. In the Village, we are going to explore how coalition of purposeful people can impact the system at large by identifying the "acupuncture" pressure points and stimulating them to make people and organizations flourish. The Laudato Sì is declaring this "new spiral economy", where we draw strength from our hearts and we can connect to our inner responsibility to generate profits in a responsible way. We will thus become purposeful changemakers that will flow back, like oxygen, into the world bringing change, allowing our inner call to flourish and positively influencing our communities while supporting each other along the way – long after physically leaving the Village, because we will have become the Village, as a living and distributed community of changemakers who came from all corners of the world to make it better and will do so with each other's help, wisdom and support".
The senior team said: 
"Some main activities: Connection Monday is every Monday, a meeting with all interested villagers to co-create with us". "Tell us their ideas and topics they want to discuss or speakers they would like to listen to in a bigger event. This is a good way to keep in touch and continue our dialogue. Every Monday there are new people joining and they bring us topics and new ideas. Circle Time is a series of meetings with both the senior and young members. To discuss on a specific topic (Laudato Sì, the theory of value, B-corp, Tools & Talents, second mountain life, the letter of the Pope). The last circle time was with Alberto Alberto Irezabal Vilaclara, CEO of Yomol A 'tel, a cooperative of social enterprises engaged in the cultivation and production of organic coffee and honey, cosmetics, microfinance projects in one of the poorest regions of Mexico". Beautiful images and visual notes by Irene summarizes the events.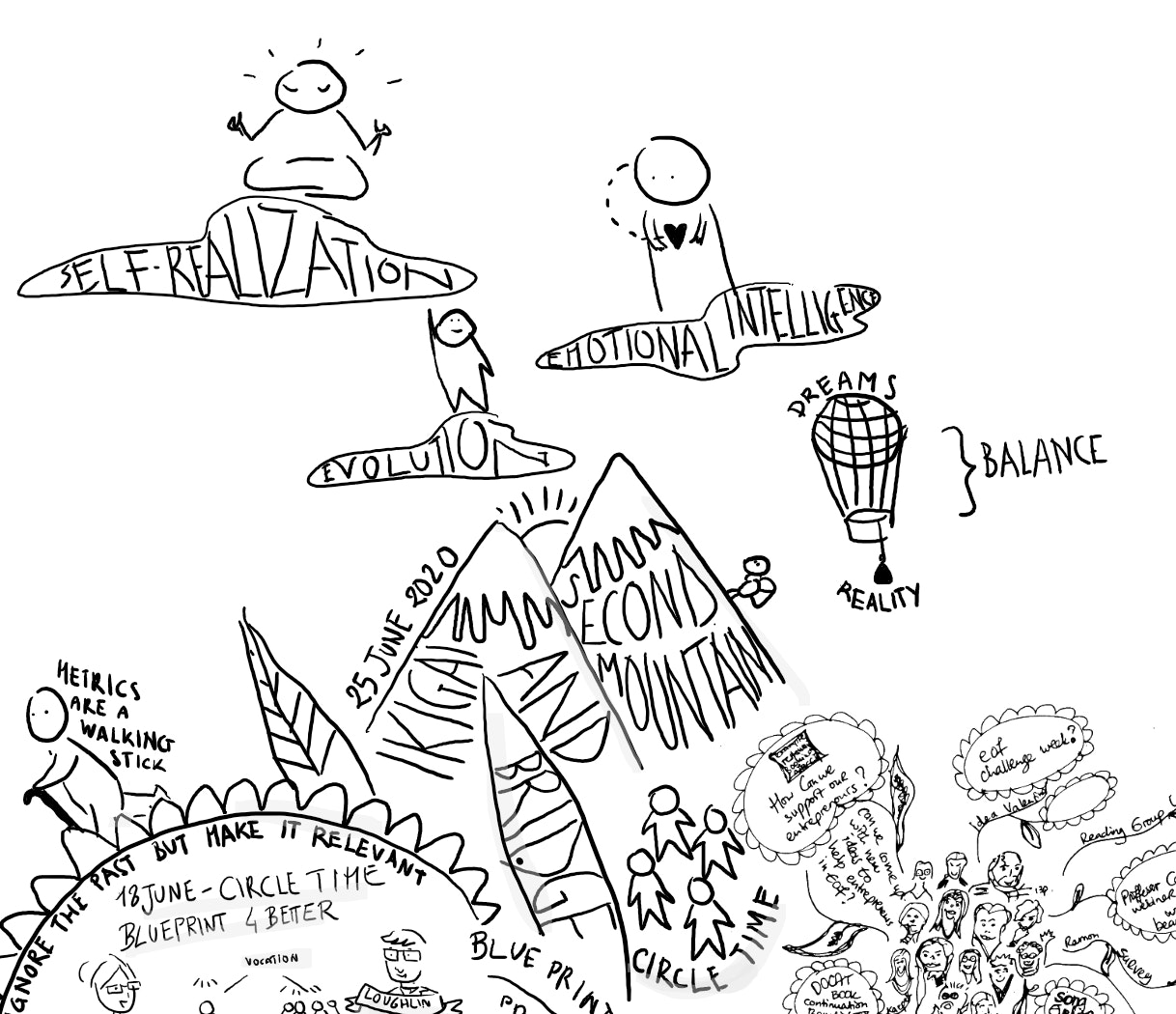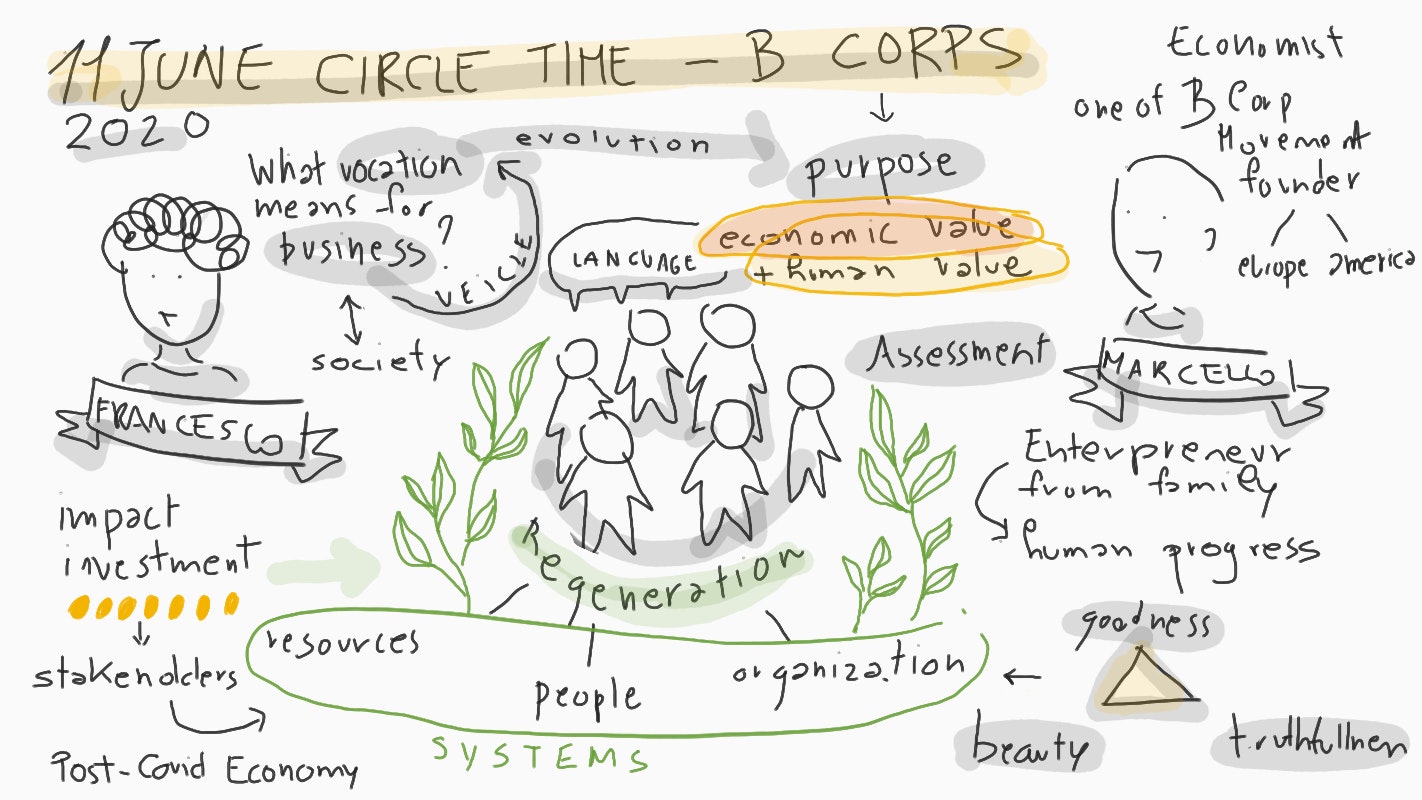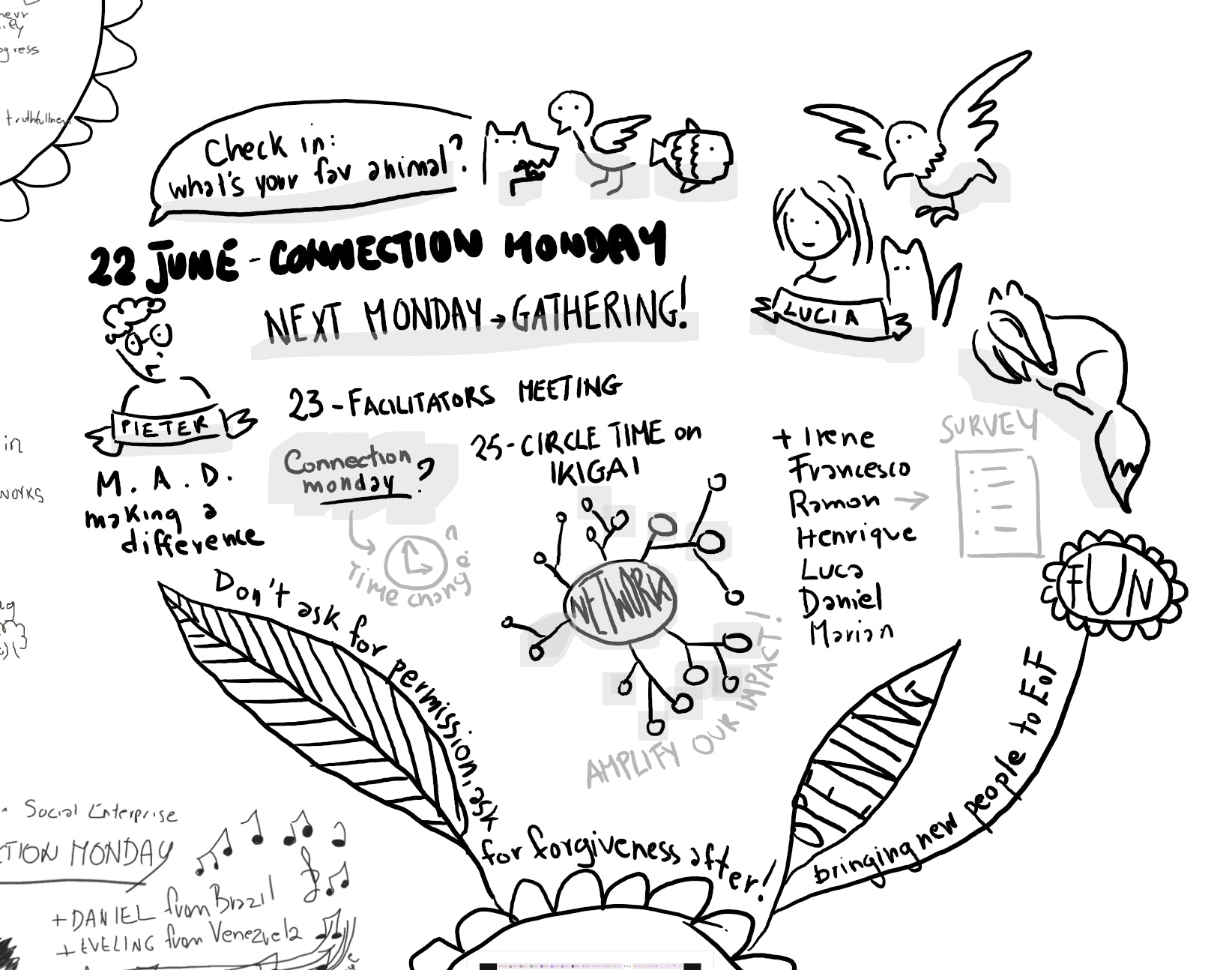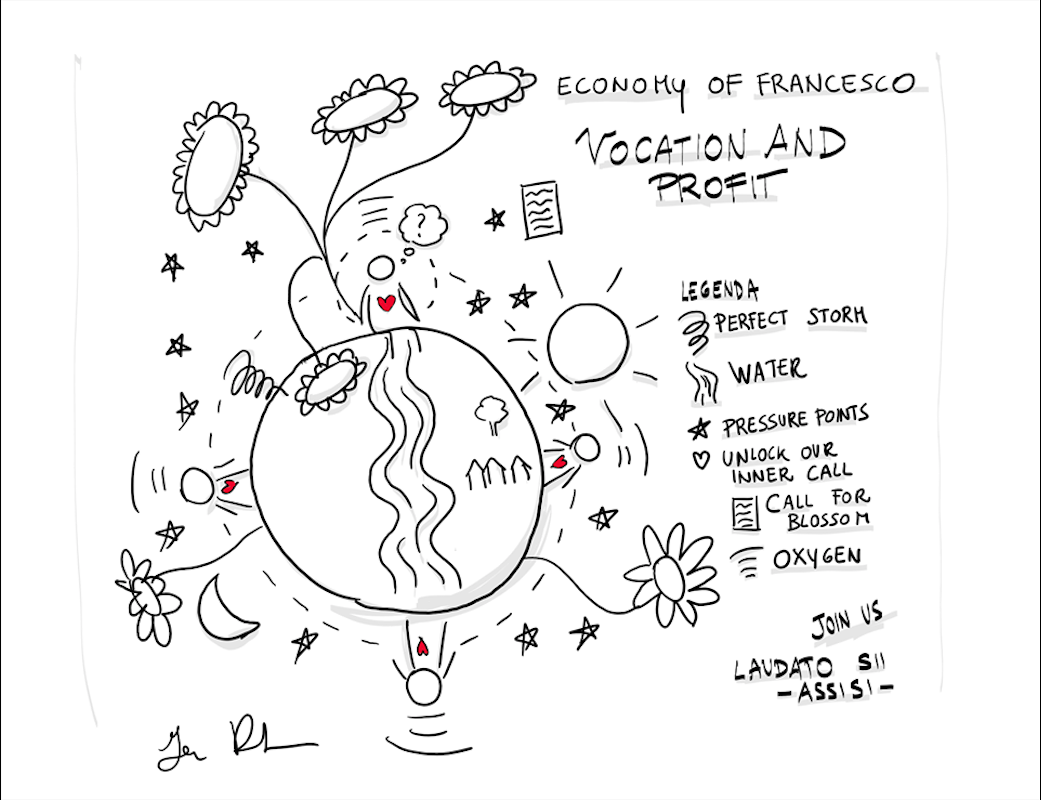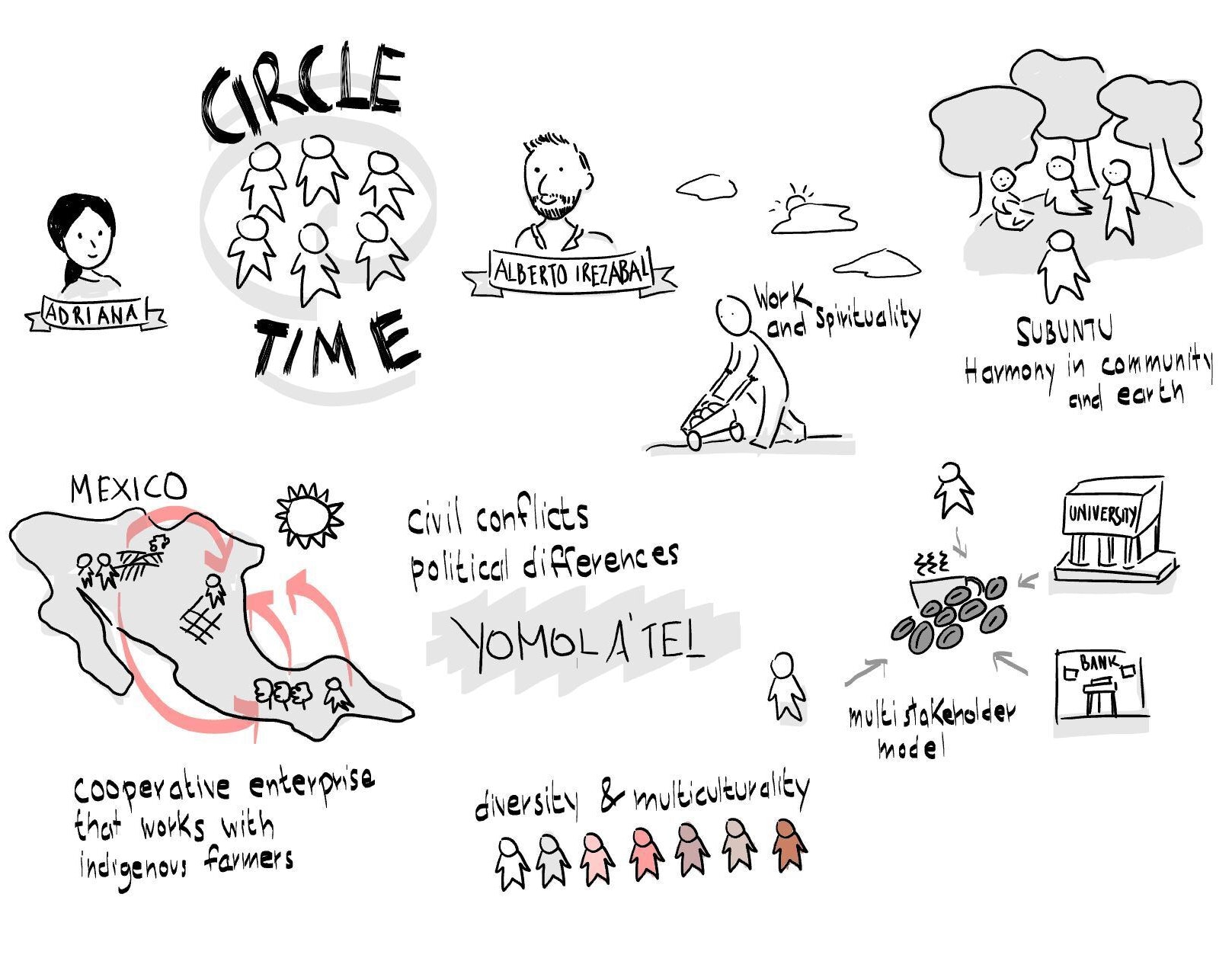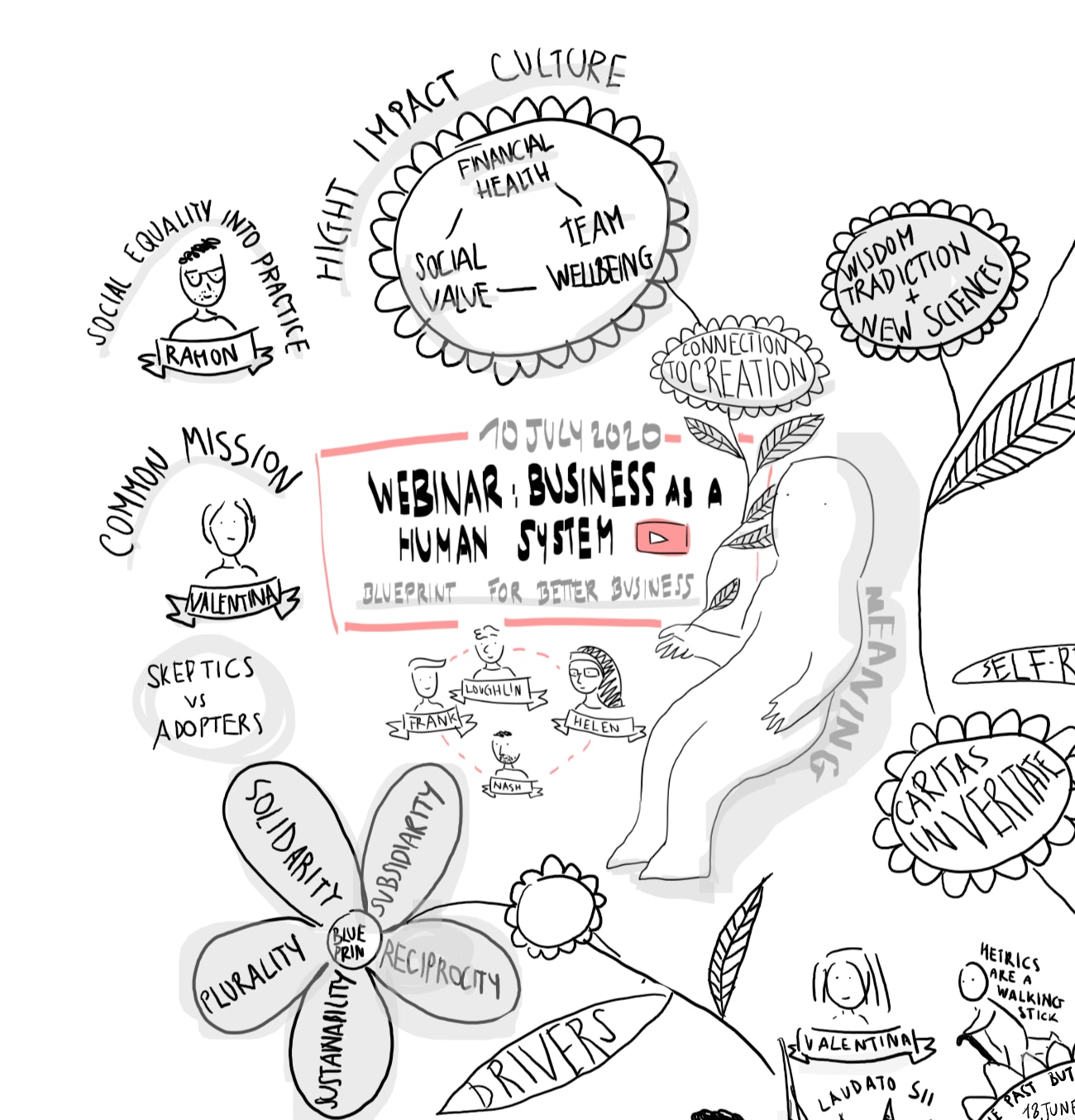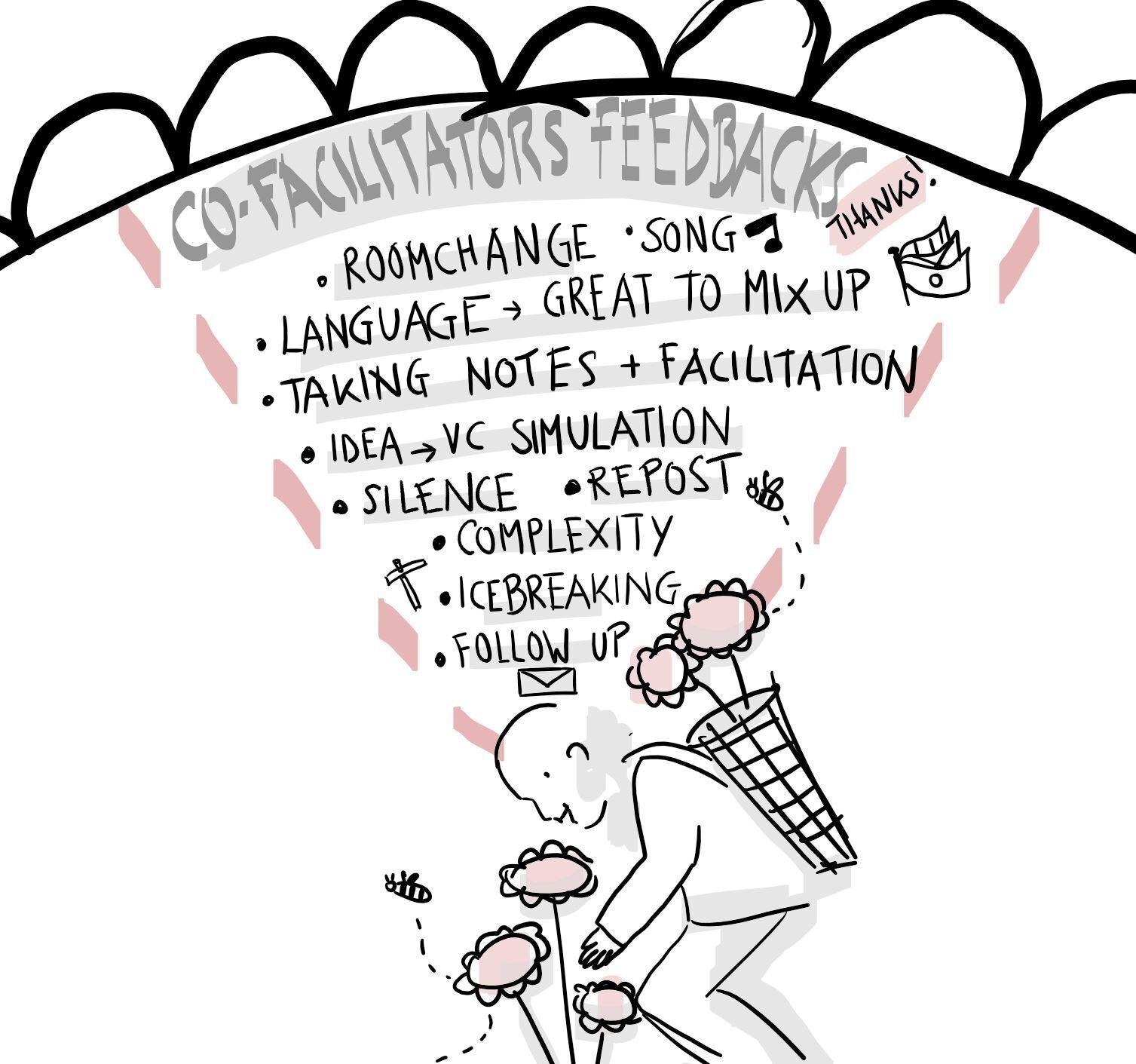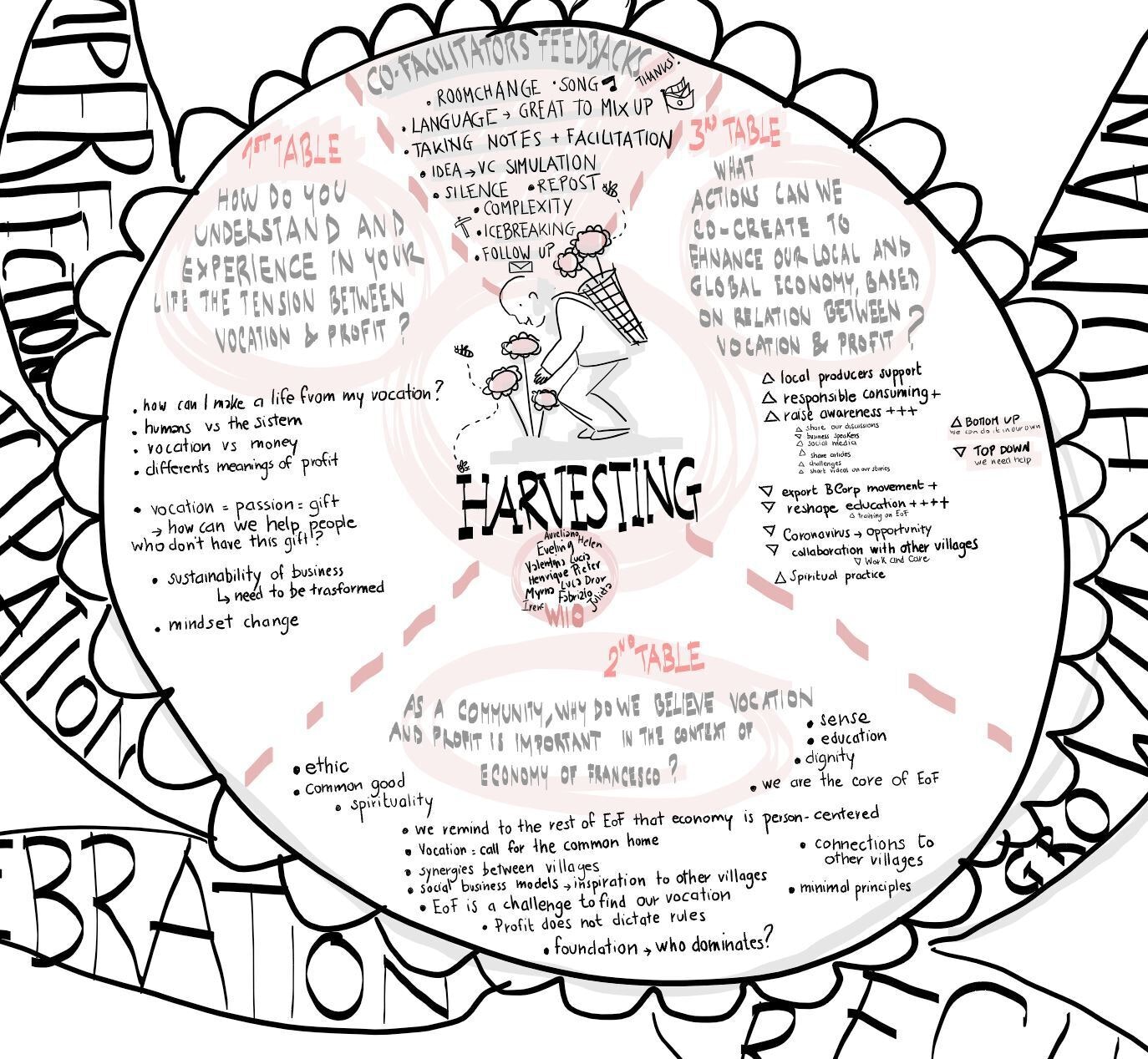 There is also space for celebration! "We celebrated on July 18 our journey together, the collaborative work and the learning process that we have done together with the lights and the shadows and the first semester's birthday of our village. It brought joy and was a gift to be among pilgrims from different countries and villages! We had friends from Mozambique, Argentina, Switzerland, Chile, Brazil, Colombia, Ireland, and Italy. And this is just the beginning …"