The EoF Contest: The stories we are
As part of The Economy of Francesco, we firmly believe that art can transcend borders, bridge communities, and shape a brighter future for all. This is why we have decided to call for a competition that appeals to all narrative and artistic forms.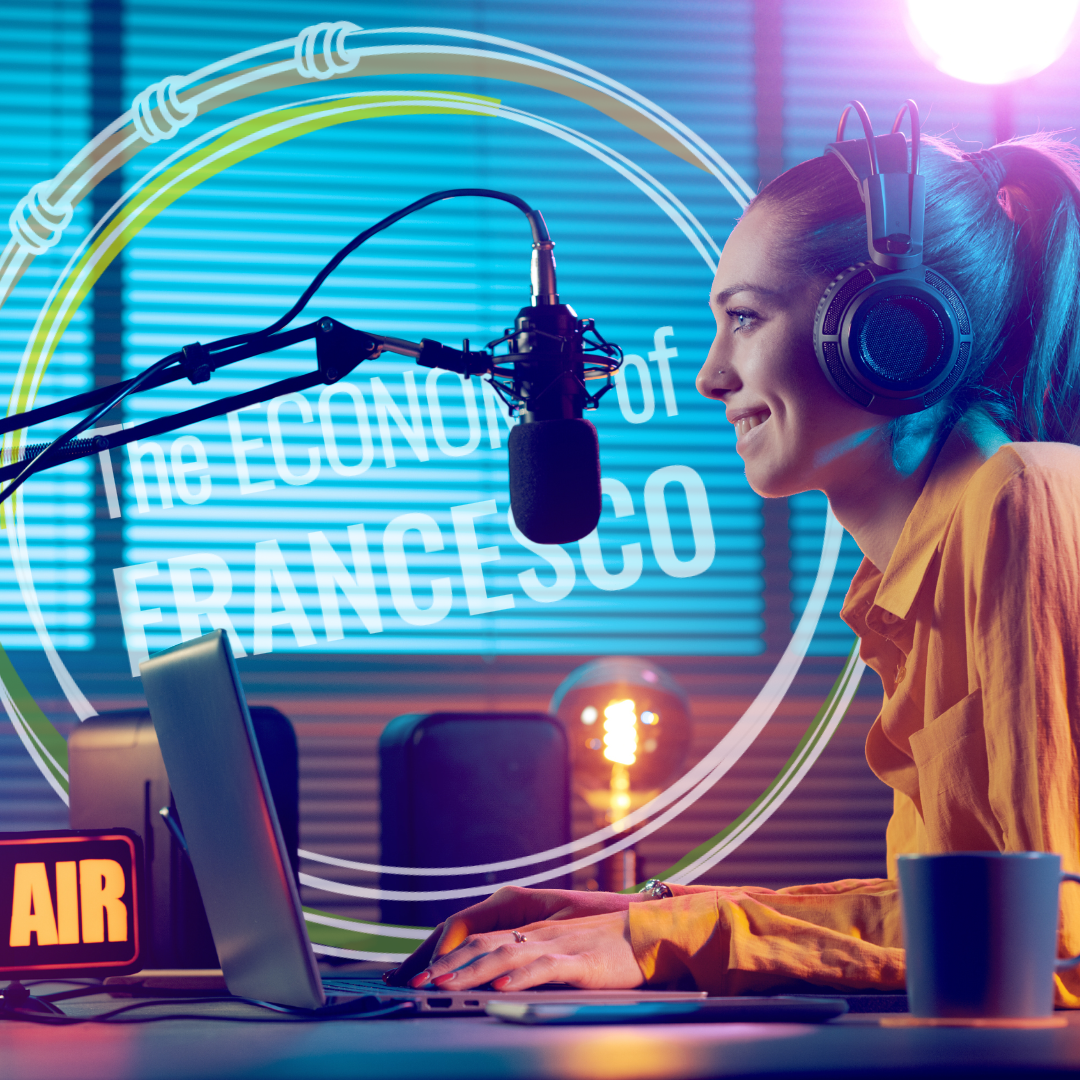 We invite you to engage in a narrative exercise that fits into the perspective of re-building, of a new foundation of the spiritual and narrative capitals of our time. The topic is free and must be inspired by the challenges and hopes that we are currently facing. 
Let's build new words!
We open the call to all art enthusiasts, economists, students, professionals, and anyone who believes in the potential and force of a new narrative, to participate in this contest which will be part of the Global Event. 
Your participation in this contest is a wonderful opportunity to make your voice heard and contribute to a global movement dedicated to positive change. By harnessing the transformative potential of sounds, silence, language, and expression, we can shape narratives that inspire!
Selected works will be presented during the Global Gathering and receive a symbolic EoF award.
Categories:
Podcast

: It can be a podcast of a minimum of 1 episode and a maximum of 3. Each episode can be between 15 and 30 minutes long. The format delivered must be: .mp3 or a link to a podcasting platform.   

Song

: It must be an original creation, that includes music and lyrics. It should be a piece of maximum 4 minutes and sent in an .mp3 format.  

Video

: It should be a video of a minimum duration of 1 minute and a maximum duration of 6 minutes, in .mp4 format, along with a short introduction to the video.

Poetry

: Poetry can be performed in verse or prose.  Ensure that your poem is an original creation. You can send it in a PDF format document.       

Short tale

: The short tale may be between 2000 and 5000 words. You can send it in a PDF format document. 

Letter

: It may be a letter you have addressed to a particular person, an institution, an unknown person who will receive it in the future, or even to yourself. The important thing is that it does not exceed 2500 words. You can send it in a PDF format document.

Journaling / diary

: It should be the extract of several journal/diary entries, between 2000 and 5000 words. You can send it in a PDF format document. 

Visual art

(drawing – graphics – photo): It must be self-authored, with the specification of the technique used and a brief explanation. The work may be photographed and sent in PNG format.
All pieces can be made in the language of your choice and must be delivered before September 10 (considering the several requests still on hold, the deadline has been extended up to September 15) and should be sent to the following e-mail address: [email protected] . For questions and info, send an email to: [email protected]
PARTICIPATION GUIDELINES:

In the email, please enter the following information:

name and surname of the author (or authors)

reference contact email

mobile number of the reference contact

title

brief explanation (if necessary) illustrating the material sent

attach the file for participation in the contest (if necessary, use wetransfer or platforms used for large attachments)

You will receive an email confirming receipt. 

Thank you very much! We look forward to your participation