For Julieta, care work is a challenge to burnout
by Paola del Vecchio, Avvenire.
A 28-year-old psychologist, she is among the young changemakers who will bring to the Economy of Francesco global event in September a participatory experience that has spread from Argentina to Mexico and Peru.
A psychologist, she graduated from the University of Buenos Aires and is completing a master's degree in Psychoneuroimmunoendocrinology. At 28, Argentine Julieta Dabas has a long track record of research on burnout or exhaustion syndrome, which she pursues with colleagues of her generation.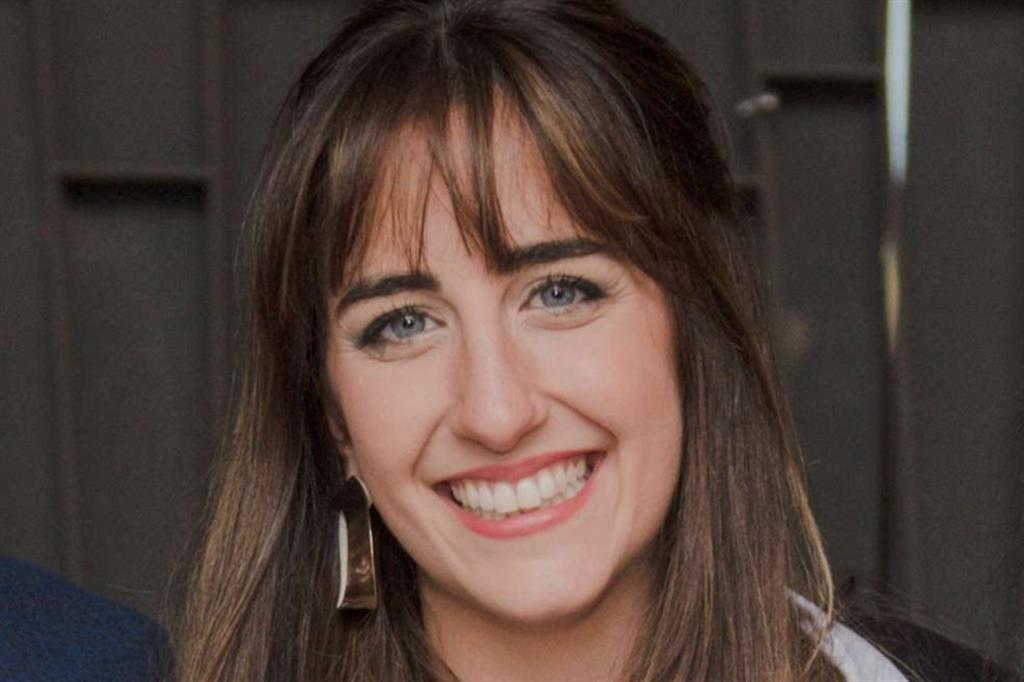 "The WHO has already recognized and classified it as staff burnout, and it is one of the top 5 health problems in the world," she recalls. "It is a product of anachronism and bureaucratization of institutions, which prevent them from providing answers to legitimate community demands," he notes. "It is very common in the service professions, among those dedicated to health and education, and they end up frustrated and sick because of the inability to fulfill their vocation."
In general, it affects those categories that are most exposed to pressing demands for results, with stress and sustained work rhythms that are not commensurate with those of the person but profit-driven. In a reality such as Latin America, aggravated by the pandemic crisis, the incidence of burnout – burned out inside in the literal sense – is very high: 80.2 percent in Argentina, the same percentage in Chile, 72.9 percent in Peru, 53.6 percent in Panama, according to a report by the Bumeran employment web, cited by Forbes. But it is also, or more importantly, an internal issue within institutions, resulting in alienation and depression.
"To prove our survey hypothesis about the crisis of trust we are experiencing globally and locally, we had to open up spaces outside of institutions in which we could build teams and recover problem-solving skills," the psychologist expounds. "It meant adopting an inter- and transdisciplinary method of 'human organization,' which is what we apply. It also meant," she adds, "finding resources to fund research. Experiences such as those of Muhammad Yunus and Amarthya Sen encouraged us to explore forms of self-financing, to not depend on sponsors and to defend an autonomy of criterion." From her earliest steps in college, Julieta was involved by her physician father and teaching mother in the Federación Mundial de ecología Cultural project for a contribution to overcoming burnout syndrome in education and health. "It is not just a theoretical experience, but a participatory one, which has spread from Argentina to Mexico and Peru," he illustrates. "In the area of teaching, for example, we develop educational training in stages in which grandparents, parents, adolescents, and children participate, which stimulates a high motivation to learn and, at the same time, heals a number of psychological difficulties." In practice, barriers are broken down between those who teach and those who learn, because "everyone brings and shares solutions to problems, in a personalized dimension, which reverberates on the community."
For Julieta, the encounter with the Economy of Francesco, the global laboratory of ideas promoted by the Pope for young change-makers engaged in a process of inclusive dialogue, was natural. "Pope Francis' call to overcome the culture of 'waste,' which denies everyone a place in society, moved me deeply," she assures. "Lack of work, renunciation of motherhood, especially the absence of confidence in the future are the results of this culture. The change set in motion by Bergoglio opens spaces of hope for my generation, for those before and to come." During last year's virtual meeting, the young psychologist joined EoF's Village of Vocation and Economy . And in September, in attendance in Assisi, she plans to present the results of the field research, "with a great desire to hear other voices and experiences in the field," she assures. She, as a student and lecturer, coordinates with her husband a group of young professionals "moved by the same vocation to build a more supportive and generous society." "Which involves," Julieta notes, "training in various disciplines, but with the common method of human organization, and in the search for new scientific paradigms that take into account the needs of our fellow human beings and all of us. "That is why," she concludes, "we founded the Universidad de Familias, a project under construction common to all ages, to stretch a bridge of dialogue and care between generations.