Insieme in Europa. Dal coraggio di cambiare all'azione per il Bene Comune
Dall'8 all'11 Giugno u.s. si è svolto, per la prima volta in Italia, lo Spiritual Retreat-Meeting 2023 di UNIAPAC Europe, realtà ecumenica che raccoglie le Associazioni confederate europee (per l'Italia l'UCID) di imprenditori, dirigenti d'azienda e professionisti cristiani, dal titolo: "Insieme in Europa. Dal coraggio di cambiare all'azione per il Bene Comune".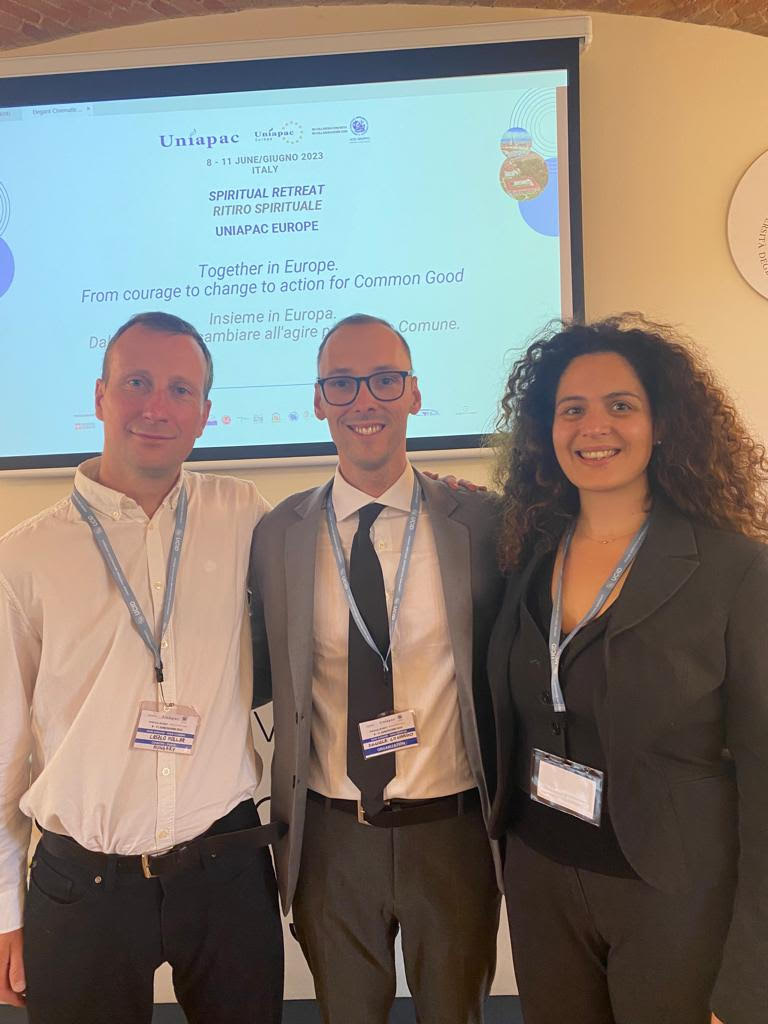 Fortemente voluto, per il contenuto e lo svolgimento in Italia, dal Past President Nazionale UCID e Presidente Onorario Piemonte, nonché delegato degli imprenditori cristiani italiani in UNIAPAC Europe nel Board di Bruxelles e Parigi e delegato ai Giovani, si è organizzato grazie ad un team composto da quest'ultimo con il Presidente UNIAPAC Europe Laurent Bataille, il Presidente UCID Piemonte Paolo Porrino, il Segretario Generale Luigi Gentile, la Presidente UCID Sez. Torino Silvia Tabasso ed il determinante supporto dei giovani imprenditori cristiani europei UNIAPAC Daniele Lonardo, Annamaria Di Legge e Laszlo Kollar.
Nel solco tracciato in occasione della precedente edizione, svoltasi dal 4 al 7 Novembre 2021 a Monaco di Baviera (Germania), il ritiro spirituale di quest'anno ha nuovamente centrato l'obiettivo: preghiera e il discernimento personale declinati in una azione operativa e in progetti di formazione e posizionamento verso gli stakeholder europei. Nella splendida cornice naturale del Monferrato astigiano e delle Langhe, in una serie d'incontri all'Università di Pollenzo, al Castello di Piea d'Asti e presso Colle Don Bosco, ci si è in particolare concentrati sul focus tematico della "Dottrina Sociale della Chiesa Cattolica applicata all'economia e lavoro per il cambiamento dello scenario sociale in Europa, con una serie di riflessioni guidate da Padre Martin Maier, Consulente Ecclesiastico di UNIAPAC e già Secretary for European Affairs at the Jesuit European Social Centre, e con importantissimo spazio riservato ai giovani di UNIAPAC, e da loro guidato, con uno slot di condivisione di lavoro con i senior ad oggetto le connessioni ed il possibile lavoro e sviluppo di "The Economy of Francesco".