The Economy of Francesco in 10 QUESTIONS: Diego Luca de Tena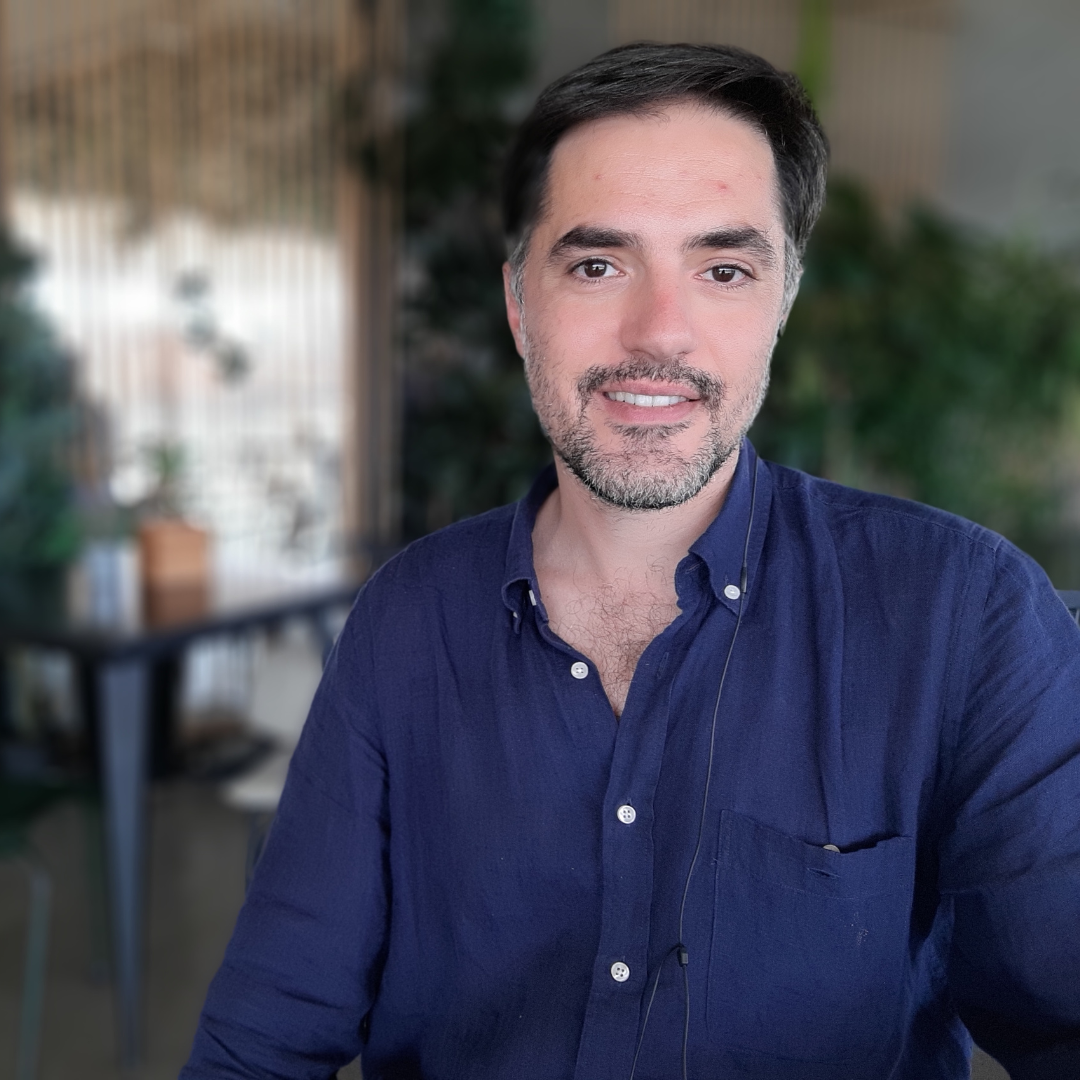 We spoke with Diego Luca de Tena, a member of the global community the Economy of Francesco (The Economy of Francesco-EoF) who is part of the Madrid HUB's "Energy and Poverty" Village and organizer of the "Triple Impact Business Cases" workshop that will take place in Assisi in September.
"I dream of new business projects that improve people's lives for many generations. Currently, the resources that humanity produces in a whole year are consumed in just 7 months and these resources do not reach many people."
"After several years making video calls we are looking forward to seeing each other in person, especially those who are far away, in Ibero-America, in Korea, and those who are suffering like the Ukrainians."
An interview by Marta Isabel González Álvarez @migasocial
He has the look of a restless person and is full of energy, and that is the subject of his academic specialization as a PhD in engineering with a thesis focused on renewable energies (Integration of large-scale renewable energies with electric vehicles). He embodies the mind and reasoning of an engineer with the strength and optimism of an entrepreneur. But above all, Diego has an enormous desire to change things in the business landscape, knowing that business can be done not only taking into account economic profitability but also by putting the human being at the center and respecting our Common Home, something still infrequent nowadays, as people and the environment are often considered mere instruments to balance the bottom line. Three years ago, he heard the call of Pope Francis inviting young people to participate in the Economy of Francis (The Economy of Francesco-EoF). He did not think twice, he signed up, committed himself and as the face-to-face meeting was slow in coming, he promoted a trip and meeting on a smaller scale in Assisi and Rome in November 2021 to meet with other young professionals with whom he had been working online all those months and to share with Sister Alessandra Smerilli, today Secretary of the Dicastery for the Service of Integral Human Development ideas and proposals for this new reality of the church, The Economy of Francis and to prepare and organize what is happening this year: That at last, they will all meet in Assisi (Italy) at the Global Event that will take place from September 22-24 and with the presence of Pope Francis.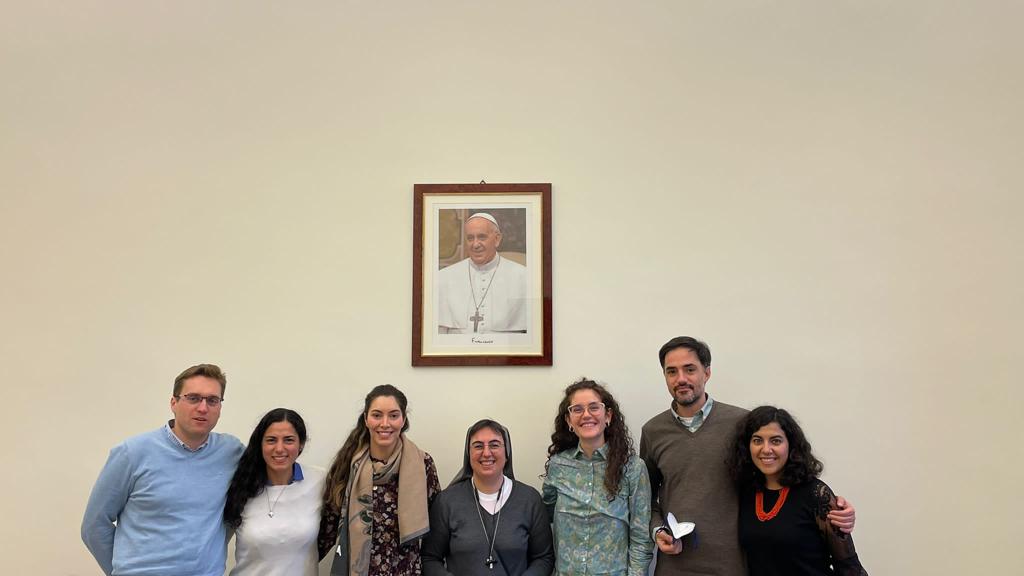 We asked him ten simple questions, and this is the result:
Tell us your name, age, and profession?
My name is Diego Luca de Tena, I am 37 years old and I work in engineering and consulting.
How would you define in less than 15 words The Economy of Francesco (The Economy of Francesco-EoF)?
An international network of young people to change the world of economics and business. 
How and when did you get to know The Economy of Francesco-EoF and what is your involvement in this new global community? 
I felt that the values I had received at school and university (mainly Catholic entities), were far away from the current economic and business reality and that I perceived in both the public and private sectors. After talking to several trusted and experienced people: business executives, business school professors, priests, and even a coach or career counselor, I realized that this was something generalized and they encouraged me to challenge the status quo. I considered different avenues such as the priesthood or politics, but I thought that from my personal reality and my capabilities it was in the business world where I was able to make a greater contribution. At that moment I saw in the media the call of Pope Francis and I did not hesitate to sign up.
You are an engineer and an expert in renewable energies… EoF is not only about economics, right? How would you explain or encourage someone to participate in EoF if they are not very interested in the world of economics?
We all participate in the economic world, even if it is simply as consumers we can also influence others with our purchasing decisions. In this way we can avoid buying products or services from companies that we feel do not share our values and/or do not do enough to reduce their environmental impact. 
We can also influence the companies we work for and our social environment to promote greater fiscal responsibility, as well as more efficient use of natural resources and energy. 
You told us that personal egos (Vanity) and the desire to live in consumerism and luxury (Greed) are two problems you have encountered. In your opinion, and according to your experience, what is the biggest "moral blight" in the world of business and in the world of economics in general?
I think that the market economy has worked better than socialism, and of course communism, in lifting people out of poverty and giving people opportunities. However, this model is "dying of success" by depleting natural resources and subordinating everything, including the dignity of the human person, to the market. Here I am not only talking about the military industry, military geo-strategy, pornography, drugs, or abortion but also about more mundane situations such as manipulating the truth according to interests, trying to impose working conditions that make it materially impossible for people from forming a family, considering that if you do not benefit unduly someone else will do it for you, etc. 
When there is no higher value, no universal truth or common good, what remains is the all against all and transactional relationships (I give you because you give me). This is the opposite of what is proposed in the last encyclical of Pope Francis, Fratelli Tutti, in reducing our fellow colleagues, clients, shareholders etc. to mere economic utility-producing units, when the person is much more than that. We can say that there is much to do, much to improve, much "room for improvement".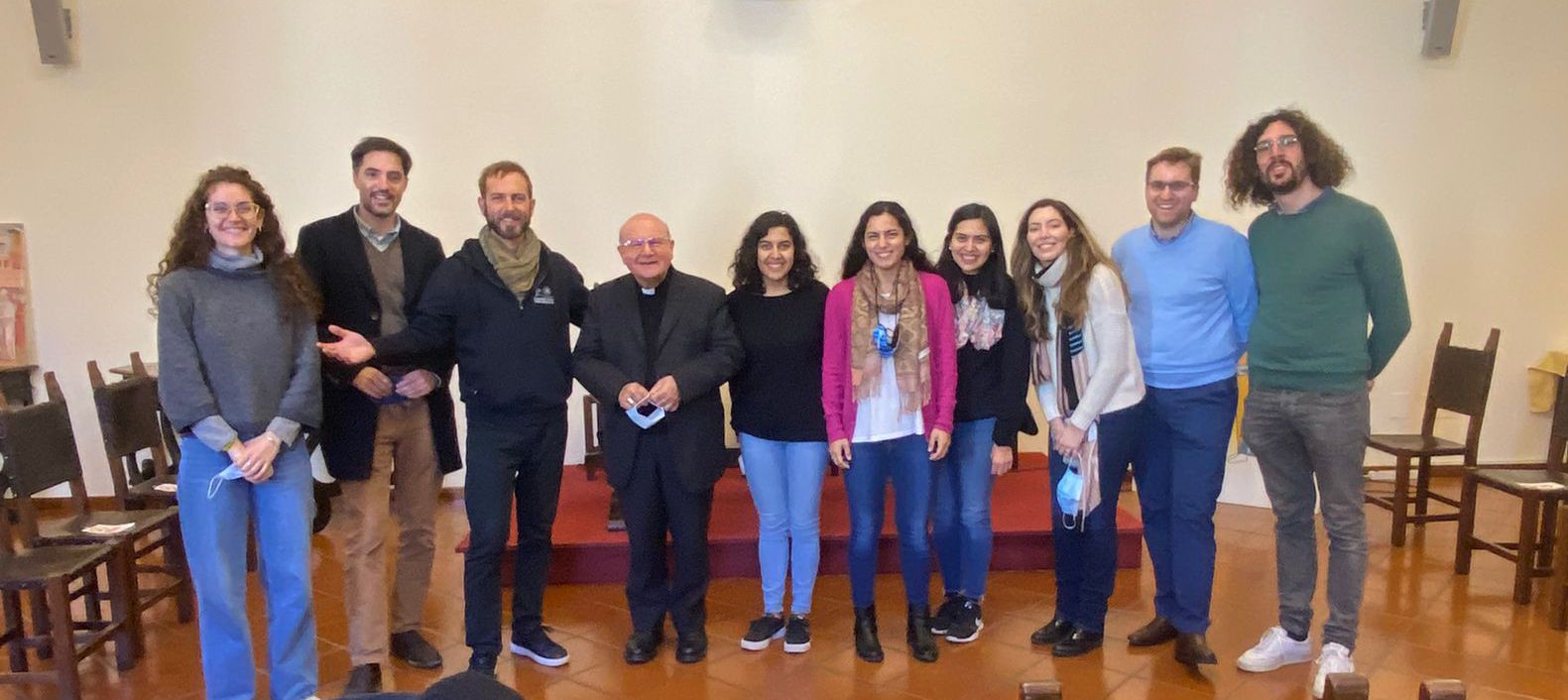 As a proposed solution, in your opinion, what does EoF bring to the world of business and entrepreneurship?
The Economy of Francesco (EoF) is a space (real and virtual) to meet people with similar concerns to learn, ignite ourselves and go out to change the world. Within EoF a multitude of initiatives has emerged such as the EoF School, the EoF Academy, an investment fund that follows the social doctrine of the church, a sustainable honey production company, an international network of sustainable agriculture, solar energy projects in disadvantaged environments, sustainable housing projects and many others.
Next September, from the 22nd to the 24th we will be in Assisi at The Global Event 2022. What emotions do you feel when you think that we will finally be together in person and also when you know that Pope Francis will come on Saturday the 24th to be with you?
We are looking forward to finally being able to participate since the 2020 and 2021 events had to be online due to the pandemic. After several years of video calls, we are looking forward to seeing each other in person, especially those who are far away, in Latin America, in Korea, and those who are having a hard time like the Ukrainians. On the other hand, the presence of Pope Francis is a great gift and an endorsement of the project, we are looking forward to meeting him!
What workshop have you organized for those days in Assisi and what does it consist of? Will it be possible to attend virtually if we don't have the opportunity to go to Assisi? 
The workshop will be face-to-face and is called "Triple Impact Business Cases" where several entrepreneurs will present their projects focusing on their initial motivations, how they have done it and what results they have achieved. I will act as moderator and three entrepreneurs will participate: Virginia Solis, from the "Agriculture and Justice" Village, who will present her experience launching projects such as Matera and "Farm of Francesco"; Manuel Egaña, from the EoF Basque Country HUB, where he will present his experience in the Mondragon cooperative environment and finally, Germán Jorge, how his construction company has contributed to reducing poverty in the Paraná region in Argentina. 
The idea is just that, to show real cases of real people so that participants can get concrete ideas on how to make their business projects more humane and sustainable.
What do you expect from the Assisi meeting and what are your dreams for EoF and for the world of economics in general?
In general terms, I hope it will be a success with wide participation and that we all leave with our batteries full to make the world of economics and business more fraternal and more sustainable. 
More specifically, I dream of new business projects that will improve people's lives for many generations to come. Currently, the resources that humanity produces in a whole year are consumed in only 7 months and these resources do not reach many people.
Finally, what goals and projects are you planning from your village and from the HUB for the coming months and the next year 2023?
That will come later. Now we are totally focused on preparing for the Assisi event where we want to promote entrepreneurship in general and especially in the field of energy.