We are not alone: responsible consumption, common good and future generations
Voices from Madrid, in dialogue with Annie Tamargo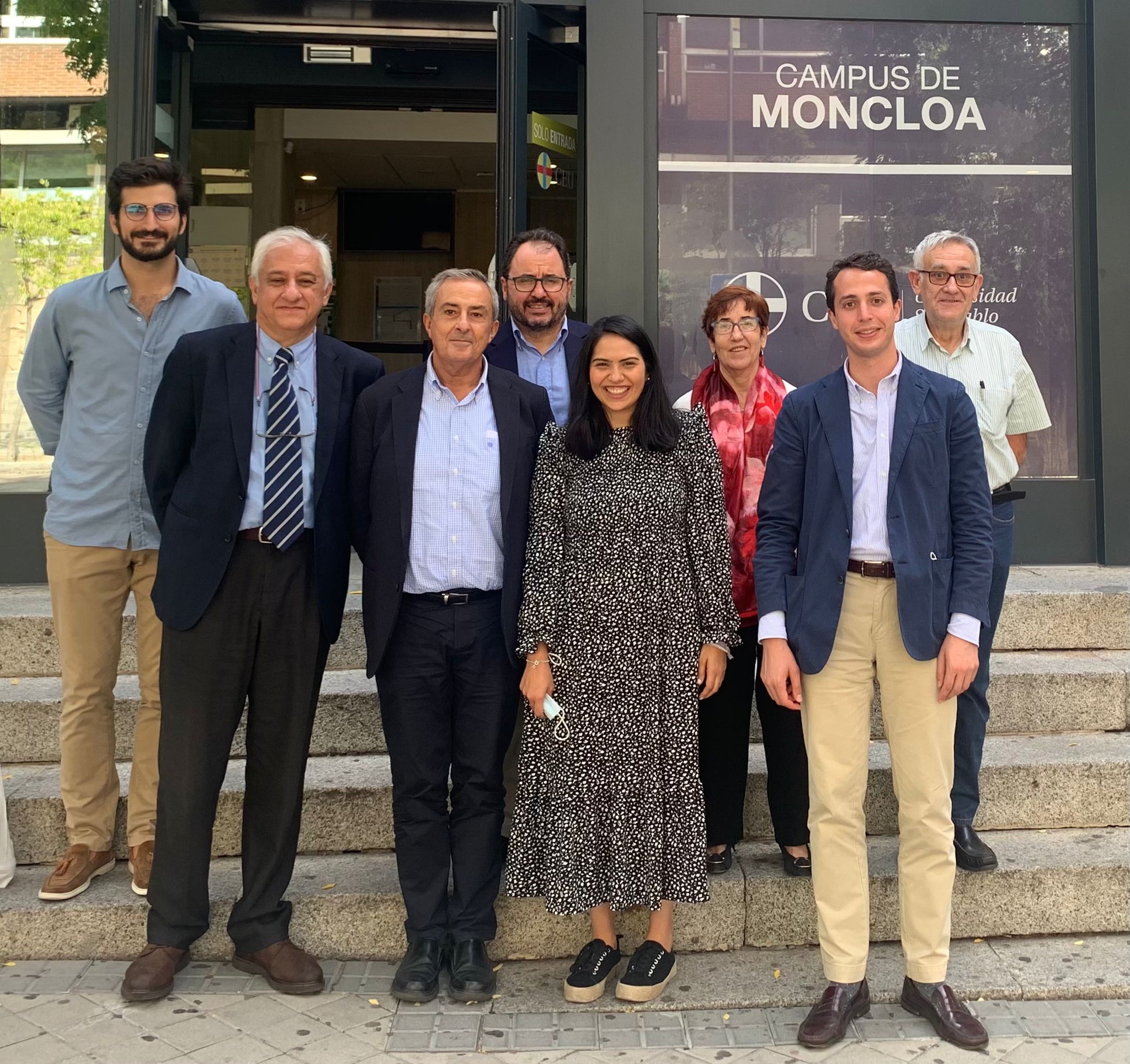 "While studying economics at university, I was concerned about how economics could be at the service of society, beyond the maximization of profit or the pursuit of economic growth," said Ana Isabel (Annie) Tamargo, 31 years old. Ana is among the organizers of one of the regional gatherings on October the 2nd, 2021. We met her. "I was born and raised in Caracas, Venezuela, and 7 years ago I moved to Madrid, Spain" – Annie continues. "I am currently working at the Corporate Responsibility Department of a Food Distribution Company and I am part of the Business in Transition village of EoF".
Let's take a step back. Why did you decide to embrace the EoF project and what does it mean to you?
I feel attracted to topics related to sustainability and have always thought to leave a better place for future generations. When I heard about Pope Francis' letter to the youth inviting us to Assisi, I immediately knew I wanted to be part of this movement. EoF has been an opportunity to get to know so many other economists, entrepreneurs, among others, who have concerns close to mine, who wish we could make things differently, and so, challenge the actual system.
Tell us something about key moments of your regional gathering.
Prior to the virtual event organized in Assisi, we met in Madrid to reflect on "The Challenge of Responsible Consumption", about the power, rights and duties we have as consumers and to get to know companies or entities that offer products or services in a more sustainable way.
You may also be interested in: Otro consumo es posible… para los católicos.
This event took place at CEU San Pablo University from 10:30 to 13:00. It was also broadcasted on YouTube, so other hubs in Spain or all other people interested in The Economy of Francesco could join. Supported by the University and the Economy of Communion, we were lucky to have Marta Pedrajas, philosopher and economist, who works at the Dicastery for Integral Human Development in the Vatican; Agustín Domingo Moratalla, professor of Moral and Political Philosophy at the University of Valencia; Juan Eduardo Santón Moreno, doctoral professor at the Catholic University of Valencia and we could share presentations by entities in the fields of fashion (Slow Fashion Next), food (La Osa cooperative supermarket), energy (La Corriente electric cooperative) and finance (Fiare Banca Ética). We then joined the event broadcasted from Assisi. It was also an opportunity for networking, getting to know each other among EoF participants, students, teachers, workers, organizations, as well as other people interested in learning and debating about these daily top challenges.
What are your expectations for the near future, any other related and possible appointments in Spain?
From the Madrid EoF Hub we want to continue promoting these spaces for networking and debate. We see that the number of the hubs increases every year, joining this initiative. I hope we will be able to reach more and more people, especially younger generations. We seek to foster dialogue between different groups and actors of the society, challenging and questioning different issues that affect our daily life, with the objective to contribute -from our different areas of expertise- to the common good.
Would you like to share your "recipe" for a better future?
In my case, I believe that an inner call and conversion is the starting point, where we set our priorities and we can start implementing small actions and changes in our daily lives: at work, as students, as teachers, as consumers, in the companies we are part of or the ones we have launched. It is in the small actions that we can turn the economy we hope into reality. It is not an easy job, but the sum of all our actions, small or large ones, will be fruitful. We are not alone, EoF is a movement that keeps growing, and the beauty of it is that we come from different fields of action – all of them interconnected -, thus creating a very valuable network to be kept alive and strengthen. There are many people concerned about these issues, many ambassadors: we will have to motivate them in order to keep on going and, altogether, take care of our common house and future generations.