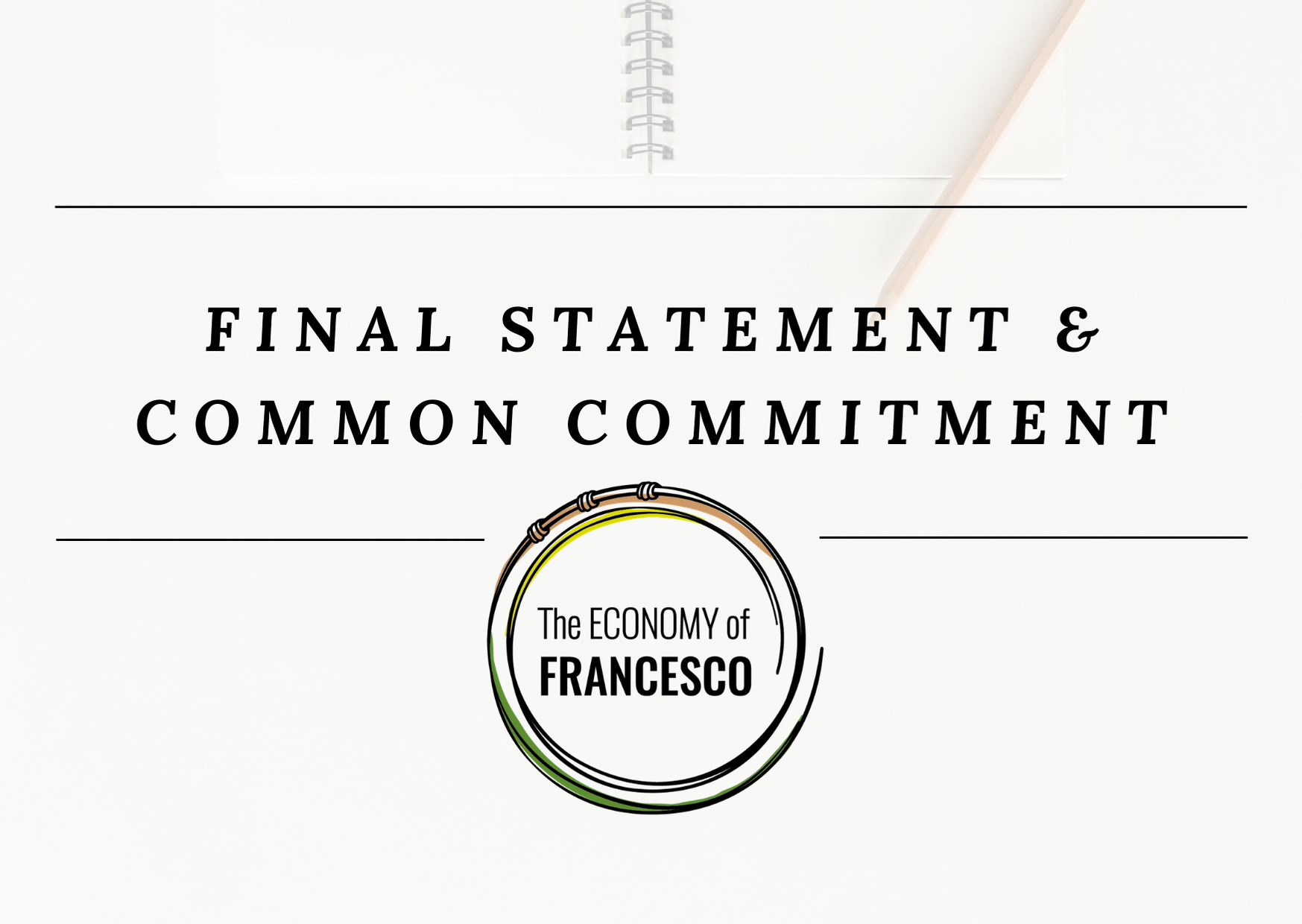 Dicembre 2020
Novembre 2020
Noi giovani economisti, imprenditori, change makers del mondo, convocati ad Assisi da Papa Francesco, nell'anno della pandemia di COVID-19, vogliamo mandare un messaggio agli economisti, imprenditori, decisori politici, lavoratrici e lavoratori, cittadine e cittadini del mondo.
The Belfry of the National Sanctuary of Our Lady in Aparecida will receive special lighting from this Thursday (19). The structure, which houses 13 bells, will receive the colors olive green, light brown and yellow. The action takes place in line with "Economy of Francesco", an international online event promoted by Pope Francis. The initiative seeks ways for a fraternal and sustainable economy. The lights can be seen until Saturday (21).
Economy of Francesco young participants from 20 countries will take us on an amazing journey through their territories, cultures, experiences, local projects and calls for action.